Identity Resolution
Is your marketing performance suffering from an identity crisis?
Identity Graph
"Identity" is one of the most frequently used buzzwords in digital marketing, but few really understand its meaning and impact. So why does identity matter?

An identity graph, or ID graph, is one database that holds customer profiles and all the known identifiers that correlate with individual consumers.

Consumers are already switching among four devices like smartphones, laptops, and tablets. With new smart technologies hitting the market - kitchen appliances, cars, sound system - customers' cross-device habits will become even more complicated.

FoxMetrics can help you recognize and relate to your customers with relevancy, consistency, and timeliness across all touchpoints.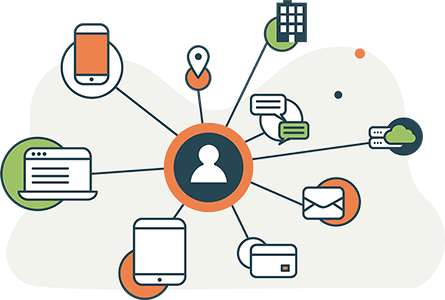 Identity Crisis
The more insightful data you have about customers, the more you are able to personalize brand experiences.

Having all customer device, channels and behavior data in one place optimal allows advertisers to accurately measure reach and frequency of their campaigns.

How do you reconcile these identifiers?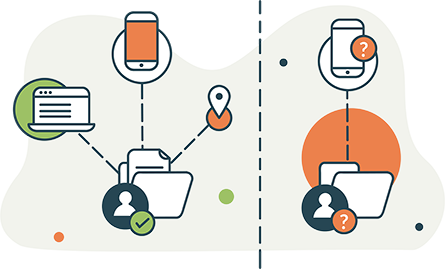 Target the Right Content
A consumer's journey spans an array of devices, channels, and platforms. Unfortunately. All associated identifiers don't.

FoxMetrics collects and connects all different types of personal identifiers to one person, so a customer can be recognized and targeted with the right content and in the right context across screens.