If you've been in the digital marketing scene for a while, one of the facts that you will get conversant with is not everyone who visits your landing page ends up purchasing an item or patronizing your service. Therefore it isn't enough to make plans for marketing when you don't have plans to convert your leads to customers and eventually make sales.
You can spend a huge amount of money to generate leads through either email marketing, content marketing, events or online campaigns, if these leads are not converted to paying customers, then it would be an effort in futility.
Make no mistakes about it, generating leads is by no means a small task. However, converting them is more important.
According to a study done in 2011, it was found out that out of 2,240 companies, only about 46% of them follow up leads within 24 hours. This is sad because that percentage hasn't improved much in recent times. Also, the patience of leads does not last for long if there's nothing making them stay or transact. Another report has it that leads grow cold within 90 minutes of non-engagement.
This means that the job of converting leads to paying customers is a time-sensitive one and requires all the automation that you can get.
In lead conversion and management, time is of the essence. The amount of interest potential customers have gone down dramatically after a short while (between 60 to 90 minutes), and the lead may move on to another competitor. It is therefore important to set up internal automated routines for the handling of incoming lead.
These internal automated routines can only be effective with the right lead conversion tool.
Below are some tools that can help you convert leads to paying customers.
It's been discovered that about 70% of online shopping carts do not make it to the checkout page. Now, this is disheartening because if a cart does not check out, no sale is made and hence the lead isn't converted.
A Customer Relationship Management tool such as Salesmate helps to avoid abandonment of carts, increase sales, and keep your customers loyal and engaged.
This smart Martech tool aids in organizing every vital data about your customers; contact details, transactional history, and other important information, and makes them easily accessible. When it comes to sales tasks like lead tracking and data entry, leave it to Salesmate and focus on more trivial matters.
Since email marketing has been proven to be one of the most efficient and effective strategies in digital marketing, Salesmate improves the effectiveness of your emails by monitoring customers' behavior towards it.
With Salesmate, you can:
Arrange leads according to individual and varying criteria.
Automatically assign leads follow-up to various sales teams.
Identify leads that are inactive and reactivate them.
Before a lead is converted to a paying customer, they have to first of all land on your site. To get them to your site, you need top spot visibility on SERPs.
Yoast is a top WordPress plugin and a complete toolset for all SEO functionality. Its advanced XML sitemap functionality improves customer experience as they navigate through your website. It comes with the ability to generate title templates and tags that give you a consistent appearance on search results. In addition, it comes with valuable features to generate SEO-friendly content with auto-linking suggestions, and targeted keywords.
When you install the Yoast SEO plugin, your website will constantly be in perfect working condition so you don't lose any traffic due to slowness in loading your website contents. With a reduced page loading time, you can appreciably increase your conversion rate.
With Yoast, you can set up your sales pages in such a way that customers would be so captivated that they will not only spend more time on your site, they will take you on any offer presented. And if they are so impressed, they will come back.
One way to increase leads conversion rate is to put various of your products and landing pages to the marketing test to ascertain which one gives the best results. This is known as A/B testing.
You can evaluate different features of your web page including page layout, texts, and color to ascertain which one brings the highest revenue. Most marketers use this method to expedite their marketing efforts.
Optimizely is ideal for this kind of experimental testing that transforms customers' experience. It helps you manage your customers' requirements with an A/B testing suite that is easy to work with. Your customers' experience can further be customized based on key factors such as geographical locations, search preferences, and devices.
Optimizely is highly automated with great innovative features like instant testing, test scheduling, clicks tackling and engagement enhancement.
Once you have Optimizely installed, you can use the visual editor to edit your website to be able to undertake A/B testing. With the advanced statistical engine, you can know when a test has reached the point of yielding optimal results. The analytics you get helps you to strategize ways to reach out to individual visitors to your website and guide them in making purchases.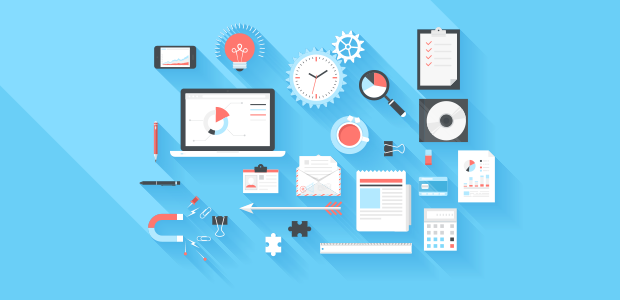 Looking back at the shopping cart analogy, there are a number of things that can make a prospective customer check out and be converted to a paying customer. Things like product or service pages, the icons that showcase them, the format of your call to action, the placement of the CTA, the headlines, and other little details can play a crucial role in the conversion process.
It, therefore, means that close attention should be paid in order to collect and analyze enough data that can enable you to determine and predict your customers and their preferences.
This is where CrazyEgg comes in.
CrazyEgg is a very intuitive Martech tool that helps you understand and be abreast of customers' behavior on your website. It can collect customer's information from activities as common as scrolling patterns and clicking behavior. This gives you insight on what areas in your website that are attracting little or no attention and the parts that are most popular.
These insights can help you know what areas in your website that requires improvements in order to increase the conversion rate.
You can record visitor's session on your site to know what exactly was the visitor's points of interest. This can help you know what offers to flash into the view of the visitor.
This Martech tool gives you the ability to create and manage all your landing pages from one spot. It makes it easier to decipher which landing page is attracting more traffic and which one needs a marketing boost. This gives you an invaluable opportunity to convert leads to paying customers.
In addition to building and managing your landing pages, it creates pop-ups on any page of your site, even if it's not a landing page. This is due to a feature known as Unbounce Convertibles.
In closing
Lead conversion is not a one-off thing, it's a process. These Martech stacks can help you improve on your lead conversion rate and have a better return for your marketing investments.