Data Enrichment
Enrich your Data with Richer, More Detailed Information To Personalize YOUR Messages, Even Further.
Drive more sales with enriched data
FoxMetrics data integration solutions provide a solid, but agile foundation to improve your data quality or enrich your customer data initiatives.

- Matching Incoming Records with Existing Data
- Correcting Invalid Data Based on Other Data In Records
- Interpolation Missing Data Values & Fields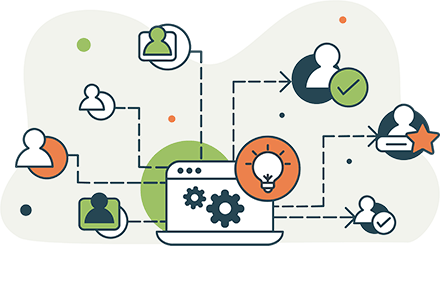 Build Deep Complex Single View Profiles
FoxMetrics will help you gain a better understanding and make more intelligent decisions about your business and stimulate customer engagement which improves your bottom line.

- Append Bad Data that Doesn't Make Sense
- Enhance Your Existing Records
- Build Audience Segments from using Attributes from Top Customers
- Understand Customer Behavior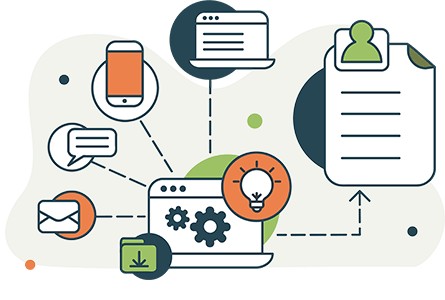 First Impressions Matter
Make a great first impression with real-time insight into your customer's needs and preferences.
Automatically enrich your records and workflows
Where is your customer data from? When was your data loaded? What happened to your data along the way? FoxMetrics will help you identify and audit your data so you always know the specific customer journey.
Improve Lackluster Leads
We all know that data gets stale or contains the wrong information. FoxMetrics Data Enrichment can become a crucial step in improving the value of your business.
Improve Segmentation & Personalization
FoxMetrics will give you the ability to segment your customers by much richer data fields.
Smarter Marketing
FoxMetrics Data Enrichment feature will help you clean and standardize data across all sources such as name, postal address, and phone number.

When you have the right data, at the right time, you can:
Personalize Everything
Lower the Sign-Up Hurdle
Empower Other Marketing Technologies
Identify Anonymous Traffic

Real-time data, when and where you need it
---
Start with an email address or corporate domain, and FoxMetrics will fill in the rest. Instantly append robust company or contact details to CRM records, in your product, or anywhere else you need them.
Get Accurate Data
Accurate data can be the critical difference between making strong marketing and sales decisions.
Get Recent Data
Customer data is fundamentally a snapshot in time. Updated information leads to relevant offers to your customers.
Get Complete Data
Lost time, wasted money and low response rate are symptoms of your customer's buying behavior.