Tracking your online engagements is a crucial ingredient for success in today's world. While a robust online presence can bring you exposure and growth, your efforts will yield minimal results without a proper strategy.
The question then is how you can develop an effective strategy? That's where web analytics comes in.
Web analytics removes the guesswork from your online engagements. It enables you to identify valuable insights from your pile of website data. These insights will allow you to create strategies that reflect your customer's behavior and industry position.
But how do you go about this? Getting started with web analytics can be pretty overwhelming, and it's essential to do it right. This article outlines a practical path to unlocking web analytics value following five steps.
1. Clearly Define Your Business Objectives
The first step to web analytics is to determine what you plan to achieve. No two organizations have the exact needs. So to get the best out of web analytics, you have to outline your specific business objectives.
To answer this question, you may have to sit down with your teams to determine where your website is and where you want to take it to in terms of ranking, traffic, conversion, and more.
Examples of web analytic objectives may include:
Increasing organic traffic by 20 percent in the next five months.
To improve customer satisfaction and engagement.
Increasing conversion by at least 5 percent.
Boosting marketing campaign performance by 10 percent.
To improve lead retention by 5 percent.
To drive incremental sales to current customers.
Without clearly defining your objectives, it won't be easy to measure your success.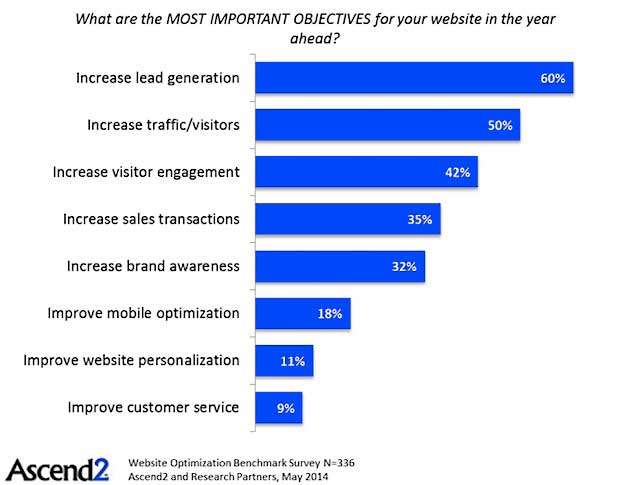 2. Connect your Business Goals to your Objectives
There's a vast difference between goals and objectives. To put it simply, goals are what you want to achieve, while objectives are the series of steps you have to take to get there. It's not that confusing after all.
For instance, if you want to figure out how to improve customer experience, your objectives may include to;
Improve your site's navigation to make it easier for visitors to move around and find what they are looking for.
Offer personalized product recommendations.
Make payments seamless
Personalize your customer services engagements and more.
These are just some steps you can take to achieve the goal of improving customers' journey. So while we may have started with web analytics objectives, you first need to outline your goals before listing the objectives (steps to achieving the goals).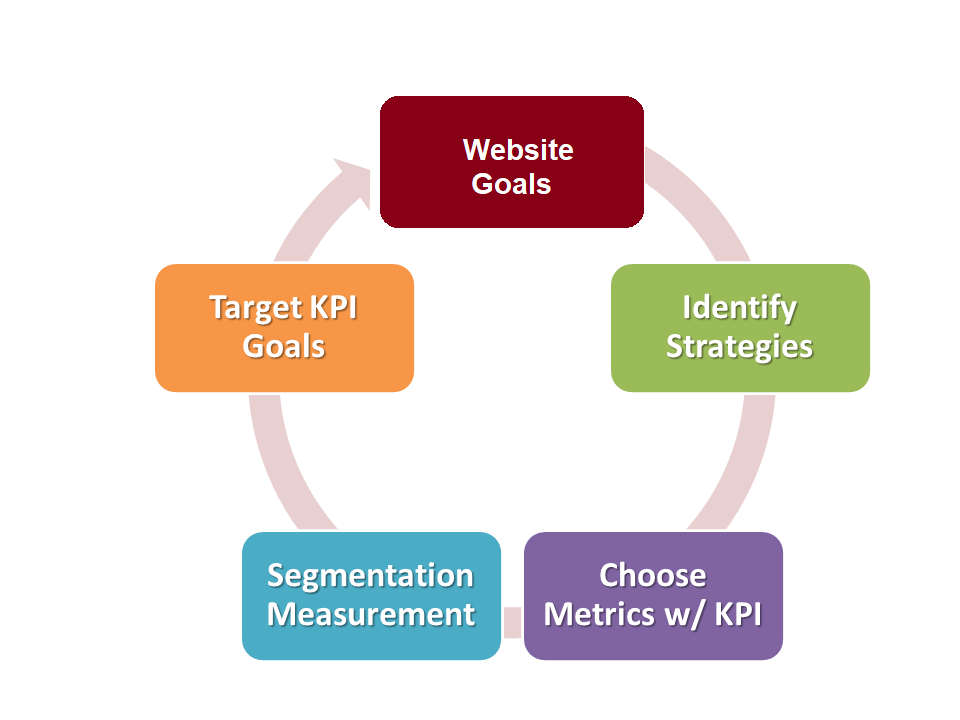 3. Define Key Performance Indicators (KPIs)
The next step is to translate your objectives and goals into specific key performance indicators (KPIs). A KPI allows you to track your current performance against your set objectives. There are several KPIs that you measure to track your performance.
For instance, you may want to increase your site's click-through rate (CTR) by 5% in 3 months. The click-through rate measures how often visitors click on and navigate to your page. To improve it, you have to target the right audience and have persuasive copies that prompt them to click.
Other essential website Key Performance Indicators include;
Time on Page: How much time do your visitors spend on a page?
Sessions and Users: How does your website traffic develop?
New and Returning Visitors: How often do people return to your website?
Conversion Rate: Are your site's visitors performing the desired target actions?
Bounce Rate: Are your visitors' requirements being met?
Organic vs. Paid Sessions: What share of your traffic is organic?
Average Page Load Time: does it take long for a page to load?
Average Session Duration: How long do visitors usually spend on your site?
Bounce Rate by Browser: Do specific browsers have a lower bounce rate?
Pages per Session: How many pages do your visitors check on average?
Don't worry if you can't find the KPIs you want there. FoxMetrics allows you to create customized KPIs to track specific aspects of your site's performance.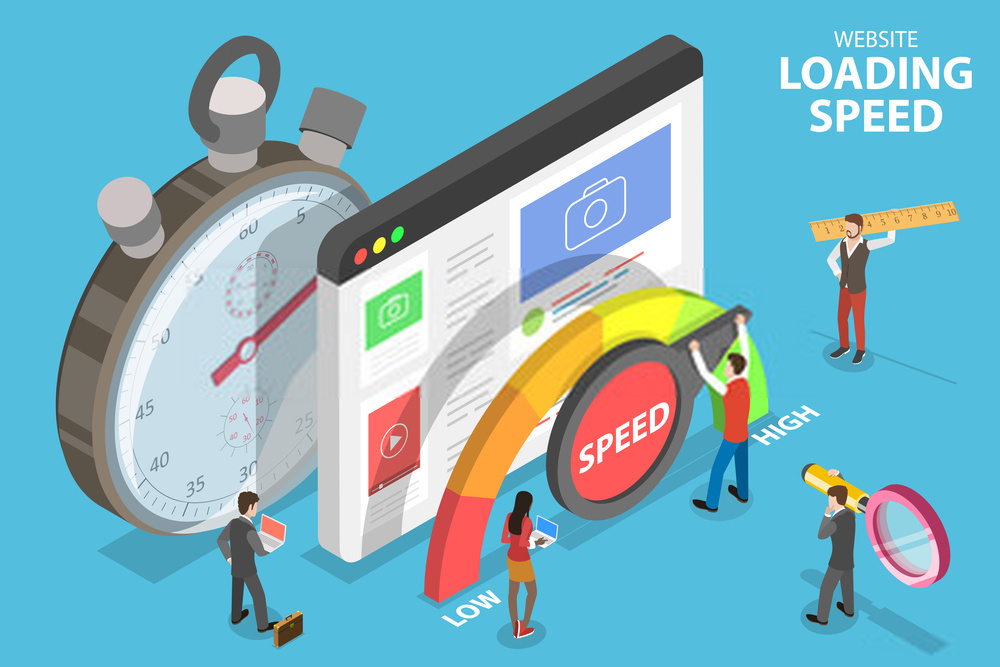 4. Drive Organizational Strategies
At the peak of web analytics is the need to apply it to your overall business strategy. The insights from your website data should inform tactical decisions that drive growth. Actual results should be compared with your target figures as they come in to improve performance.
Some vital areas where web analytics can advance business goals include.
Product and service innovation: web analytics can provide insights into your customers, goals, and preferences. When passed to the product development team, this information would allow you to create better products and improve your services.
Price Optimization: price is a significant factor customers consider when making a purchase. With web analytics, you can test various pricing schemes to see their effects on purchases and customer loyalty.
Understand users Behavior: with web analytics, you can track user's demographics, purchasing behavior, and other activities on your site.
Experimentation: any changes to your website can be deployed on an A/B testing process, so you know the versions that offer better results.
Data segmentation: you can categorize data based on their attributes for easy access and analysis. For instance, you can segment customers' data based on their location, device, or state in the customer cycle.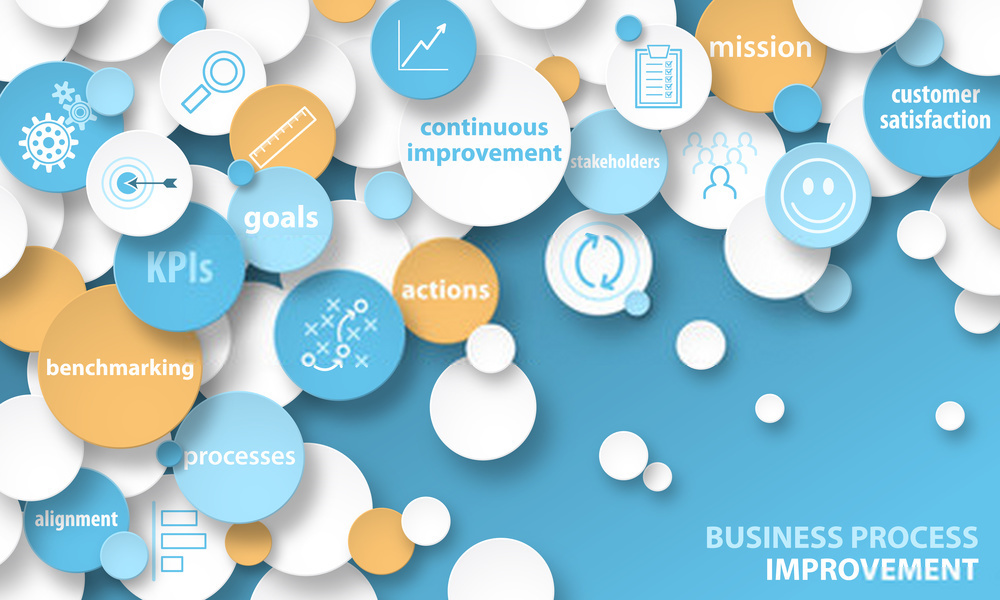 5. Review Your Progress Regularly
Business goals and objectives are not static. So it's essential to revisit your website goals and objectives from time to time. FoxMetrics provides users with a customizable digital dashboard where you can effectively measure the performance of your website and marketing campaigns in real-time. The dashboard presents the data collected as actionable insights that can be used to drive growth.
So you can track your progress and make modifications in real-time.
What's Next?
The next step is to choose the ideal web analytic tool that will enable you to execute your objectives and achieve your business goals. If you are new to web analytics or your current tool isn't providing the results you need, consider switching to FoxMetrics.