Are you ready to learn how personalized marketing can make a great impact on your online business? Then this post has some useful tips for you to harness this strategy.
If you are an e-commerce store owner or an online retailer, you are probably aware of the myriad benefits of personalized marketing! As a matter of fact, it is more or less a quintessential marketing norm these days that every online entrepreneur is striving to accomplish. However, if you are completely new to this marketing tactic, let me give you a brief overview of what personalized marketing is all about, and then we'll proceed with the benefits!
What is personalized marketing anyway?
I'm not delving deeper into what personalized marketing per se is all about here because that's not the focus of this post. Here, I mainly want you to learn how personalized marketing can help know your customers better and increase your bottom line eventually.
But still, it's good to have a basic overview of what personalized marketing is all about! You know, just scratching the surface!
Well, personalized marketing (also known as one-on-one marketing) is a marketing tactic that harnesses the personal details of prospective or existing customers collected through various web analytics methods. Put differently, it is a strategy that focuses on creating highly personalized marketing campaigns and messages to your prospects and customers.
Now with the basics out of the way, let us dig deeper into the benefits of using this marketing methodology.
Let's go.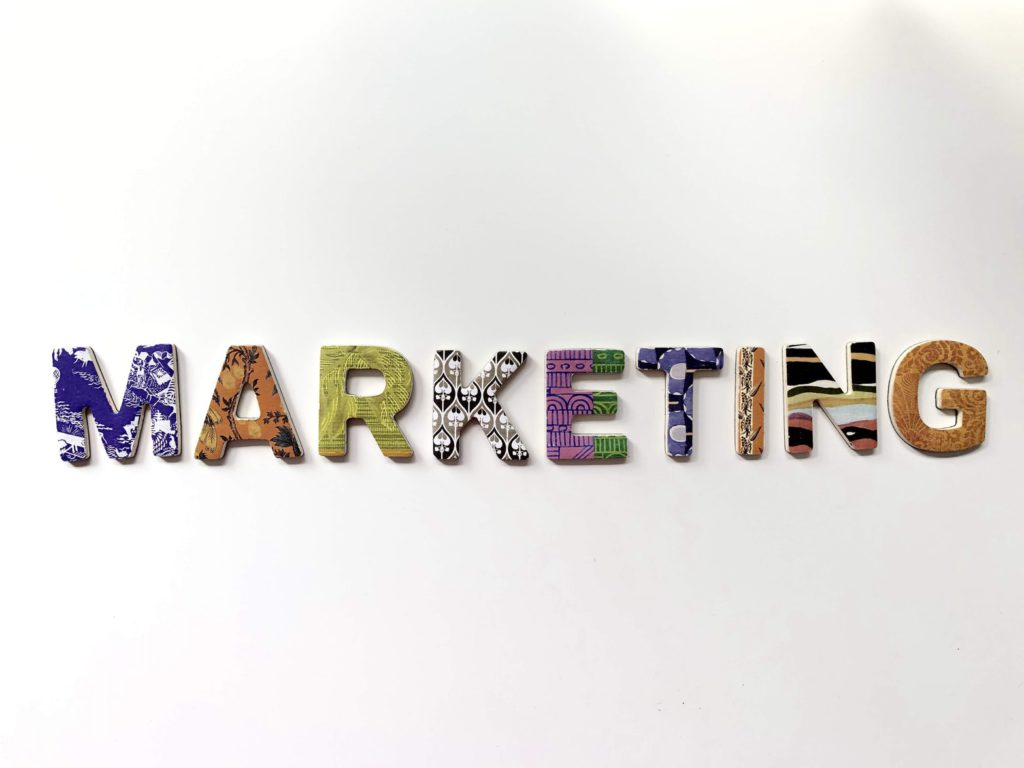 What are the incredible benefits of using personalized marketing?
Before we discuss the benefits, let me share a few key aspects of this strategy.
You must always remember that personalization marketing is all about reaching out to your customers with the most appropriate and personalized message; but most importantly, at the right time and on the right platform. These activities really "pack the punch" and easily help transform your cold visitors into warm leads and subtly prod them into your sales funnel.
Also, note that the benefits of these activities are not only myriad but also highly impactful; so without further ado, let's check out the benefits – one by one!
It helps to know your customers personally – This is one of the most key points to keep in mind. The personalized marketing strategy can help interact with your users in two ways. It can both converse as well as listen to them in numerous ways. Now, this is the best part. It allows you to collect a variety of user data including their demographics, online behavior, and actions even before they land on your site and while they are browsing it. How cool is that?
It helps display highly targeted content – Imagine if you had that awesome ability to show exactly what your web visitor is looking for as soon as he lands on your site? Now that's exactly what personalized marketing will help you achieve. This strategy allows you to serve every prospect with the most appropriate content or products matching their needs and requirements – even if it's their first visit to your site. Content marketing can't get any better than that, does it?
Your web visitors will stay more on your site – That's the beauty of personalized marketing! As you already know, the more your visitors hang around on your site, the higher are the odds of converting them into permanent customers. Personalization tactics can help you present highly customized content to the visitors even during their very first visit. This can capture their interests and nudge them to stay more to explore your site further.
Helps alleviate friction points in browsing – As an online marketer, you must always strive to offer the best browsing experience to your users. Well, it is the cornerstone of online marketing. Cannot stress more on this topic! The more refined the user experience the lower will be the friction points and higher will be the time your prospect or existing customers hanging around on your site, whether or not the visitor ultimately converts into a customer or not.
You can unlock the mystery behind abandonments – Haven't you always thought if you had the power to discern why your web visitors were leaving abruptly from your site or quitting without completing a purchase? Personalization helps you unravel a host of critical user behaviors on your site such as an abandoned browse or an abandoned shopping cart. This rightly brings us to the importance of using the right personalization and targeting platform for your business! FoxMetrics is one such intuitive platform that helps you track several critical user behaviors like abandonments and helps your site execute appropriate actions – in time – to bring these negative user behaviors to a minimum. These actions include delayed triggers, real-time triggers, dynamic content, and product recommendations, and so on. By the way, permit me to ask you this: Do you already use a personalization platform on your site? If Yes, are you happy with it? Please do share your response as a comment.
Nudge visitors to sales funnel with delayed triggers, dynamic content, and more – Now this is getting more and more exciting! Continuing from the earlier point, the FoxMetrics personalization platform will help you guide your visitors into taking the right actions and subtly guide them into your sales funnel – without letting them quit the site for good. Now, this is when triggers become relevant. You may be already aware of triggers if you are a bit experienced, but if you are not, worry not, let me give you a quick overview of it. Triggers are fired when a user clicks a button or completes scrolling a certain percentage of your site's web page or completes any other task on your site. There are innumerable ways in which you can customize triggers with the FoxMetrics platform. Triggers can be real-time as well as delayed (or timed). With FoxMetrics, you can display content based on various user behaviors and other personal information collected earlier or in real-time with FoxMetrics. This type of content is known as dynamic content. If you want to know more about how FoxMetrics can make your personalization efforts more effective, please do visit the FoxMetrics features page.
This strategy lets you flaunt your brand – Now who wouldn't like to brag about their brand to the world? Personalization allows you to show off your brand and talk to a wide range of audiences while making sure that your fundamental brand identity is not tarnished.
It lets you efficiently solve a customer problem – This is indeed a key point that you must not forget in online marketing! The biggest benefit of using personalized marketing is the effective targeting of every single prospect or existing customer. When your customers are presented with a highly targeted ad of a product or a service – that's capable of alleviating a problem or accomplishing a goal – they will most probably go for it, boosting your sales and revenue in the process. Isn't that every online entrepreneur dreams of?
Increases your employee efficiency – Personalized marketing can increase the efficiency of your sales and marketing teams as the prospects are already warmed up leads ready to be converted into permanent customers. With an efficient personalized marketing strategy in place, the teams need not walk the users through all the steps of a cold sales funnel – making conversions much easier.
Helps you effectively boost conversions – Increasing your conversions – a challenging feat indeed, right? But targeted or personalized marketing – if used effectively – is the best way to increase conversions and an exceedingly profitable way to increase sales – consistently! Wow, one more reason for you to implement this strategy!
Helps you make email marketing more effective – Did you know that personalized marketing emails receive much higher open rates (around 30%) and click-through rates (of around 40%) than emails without personalization? Well, that's what several studies on this strategy reveal! It has been also found that companies employing personalized marketing strategies achieved approximately 19% growth in total sales! Several studies have also found that more than 75% of the customers find irrelevant marketing emails highly annoying, drastically decreasing their odds of visiting the brand again. Such customers are less likely to return and make a repeat purchase from the same brand. So if you have been doing haphazard spray and pray marketing all these years, it's time to stop doing that right now and adopt personalized marketing instead!
More personal association equals loyal satisfied customers and increased sales – Do you have a close association with your customers? If not, it's about time you develop that. Developing a close rapport with customers is one of the key areas that many businesses fail miserably. But it can be easily fixed with this marketing strategy. Personalized marketing allows you to offer highly customized ads and browsing experience to your prospects, which helps customers develop a personal association with your brand. This personal association will ultimately translate into increased sales for the companies. The best part is that an intuitive personalization platform like the FoxMetrics will learn every user's behavior as they are browsing the site and make their experience more refined as they continue exploring the site. Want to check out how FoxMetrics can revolutionize your business? Sign up now for free and find out!
Allows you to test out different versions – As an online marketer, you must be already aware that without testing your website elements you can never find out what works or what doesn't! Personalized marketing helps you test out different versions of a web page, sales pitch or email marketing opt-in forms and other web elements with different segments of users. This allows you to choose the best-performing web elements for increased sales! But thankfully, with the FoxMetrics platform, testing website elements is a cakewalk. It's quite effortless to set up this testing methodology and review the outcome of the tests with FoxMetrics personalization and targeting platform.
Talking about FoxMetrics, I would like to share some more valuable features of FoxMetrics personalization platform.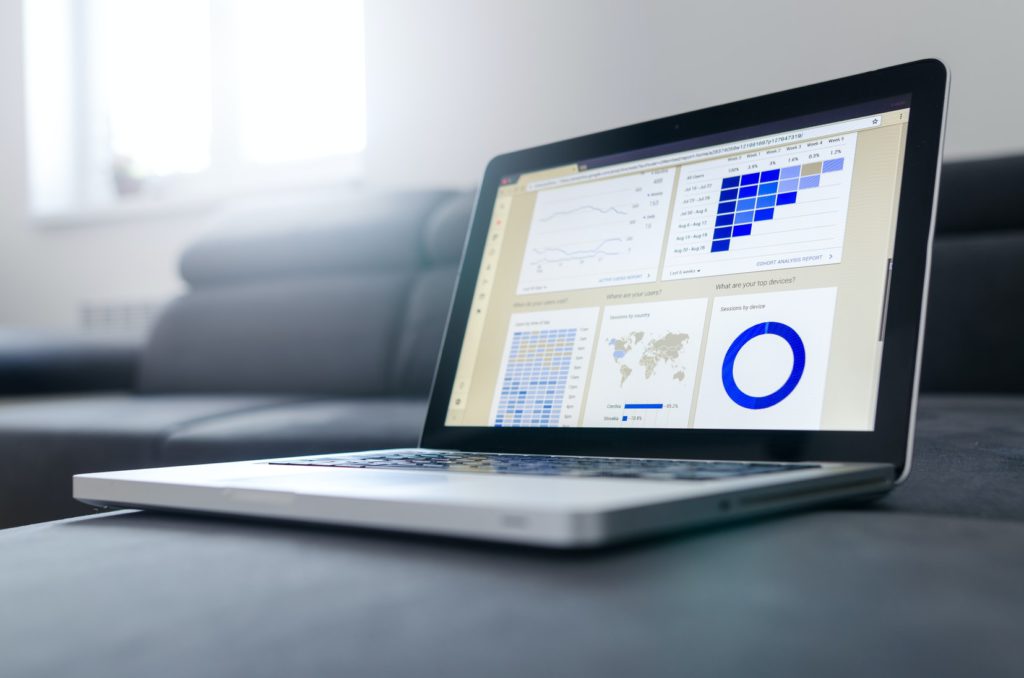 Personalization, targeted surveys and analytics tracking with FoxMetrics
Believe me, it's the platform that makes or breaks your personalization efforts!
FoxMetrics platform makes personalization eminently efficient by allowing you to create custom popups to display targeted marketing messages, create custom surveys, and forms to build your email list – all based on user behaviors and past purchases of your customers.
The ability to create targeted surveys is another insightful feature integrated into the FoxMetrics system. With this feature, you can run customized surveys for different segments of your visitors, which can reveal vital information about their browsing experience and satisfaction levels. These survey results are analytics-information-goldmines that you can leverage to create highly targeted marketing campaigns
However, personalization is never complete without an efficient analytics system in place. Hence, the FoxMetrics platform has got you covered on that front too. The most critical features of FoxMetrics analytics tracking are e-commerce tracking, email tracking, and error tracking.
E-commerce tracking lets you track all the e-commerce sales funnel events, transactions, and the revenue generated by your site. The email tracking feature enables you to easily keep track of everything from email open rates to sales generated by your marketing emails. And with error tracking, you can track the types and number of errors occurring on your site. Without these core analytics tracking features integrated into your site, personalization will never yield its desired results.
Well, this pretty much brings us to the last section of this post, which is "best practices"!
Personalized marketing best practices!
Before I conclude this post, I wanted to share some of the critical personalized marketing best practices tips with you! So let's check them out one by one.
Collect maximum analytics data – In order to make your personalized marketing a tremendous success, collect as much data as possible from various sources.
Collect data from the best sources – Two of the best sources to collect user data are social media and email marketing. You can gather both general and personal level data about your prospects through these sources.
Safeguard the collected data – After gathering personal data from your users, you also have the duty to safeguard it. Make sure that no one gets unauthorized access to the sensitive personal information of your existing and prospective customers.
Automated data collection – As far as possible, try to implement an automated data collection and personalization mechanism for your business. This can very well bring down the cost and time required to collect and analyze the data.
Perform regular reviews – Regular review of the analytics data is required to check what's yielding results and what's not. These reviews can allow you to better allocate resources to make the most of your personalized marketing endeavors and get the best results out of your marketing dollars!
Final thoughts
Now it's over to you! It's time for you to implement a robust personalized marketing platform like FoxMetrics to your e-commerce site to reap the plethora of benefits that this strategy has to offer.
But if you have already implemented a personalized marketing platform at your end, please let us know – through a comment – in what ways it has impacted your business?
I'm sure that these tips will allow you to leverage this strategy to the fullest for increasing your business bottom line.
Thank you very much for taking out your valuable time to read my post. Good luck!