Mobile eCommerce is the next big thing. But it isn't just something that will pass after a few years. Around 2 billion people made purchases from their mobile devices in 2019, and the numbers will be higher this year, as more people access the net with their phones.
According to BigCommerce, mobile eCommerce accounts for over 35% of the total eCommerce and is expected to reach 54% of total sales in 2021.
What this means is that businesses that are not mindful of mobile eCommerce may be left behind and lose their market share.
At FoxMetrics, we always strive to offer our customers the best shopping experience. One way we do this is by keeping up and implementing new ideas.
In this article, you will discover the best mobile eCommerce practices to use as a baseline to take your mobile sales to the next level.
Simple and Responsive design
Navigating through pages with several buttons on a mobile device is very complicated – hence why you need to keep everything simple.
The whole site should be structured to achieve more with less. Remove any button, text, or images that are inessential for smooth navigation.
Employ a mobile-first strategy, but provide enough options on the screen for your customers to quickly assess products, send them to chart and checkout.
Apple has a simple but highly effective design. Its site is appropriately organized, extremely easy to navigate, and has a great checkout experience.
Increase Loading Speed
MOZ ranks page speed as one of the most critical aspects of mobile eCommerce. Slow loading kills user experience and can deter potential customers from making purchases.
The factors that can weigh down your site include web hosting, template, plugins, and content like images and videos.
Adopting mobile-first practice requires reducing your images and any other thing slowing down your site. Check your page speed by entering your URL into Page Speed Insight.
It will generate a report of the site performance on mobile and desktop devices, with suggestions on how to improve your speed.
Google has a fantastic tool called Accelerated Mobile Pages (AMP), which can help reduce the loading time of a page.
Your optimization should focus on the homepage and product pages because those are where the customers' journey begins.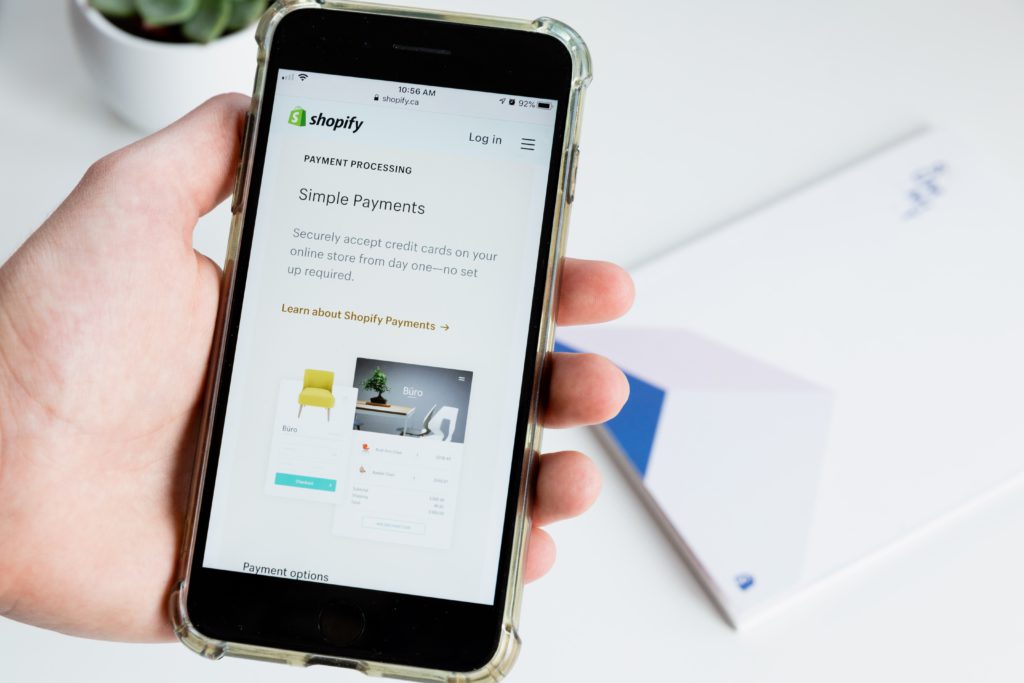 Use Fewer Or No Ads
Amazon has had great success with advertising over the years, earning about $1billion in ad revenue annually. But that doesn't mean you should pack your site with ads.
While the goal is to generate more revenue, it won't be actualized if you chase your customers away with annoying ads.
Ads like pop-ups and other advertising that tend to cover the entire screen don't sit well for mobile eCommerce sites due to the smaller screen.
The ad contents also increase the time your site takes to load, which is also a turnoff for most online shoppers.
If you must display ads on your site, then it should complement your business and become another income stream.
Consider One-Handed Input
The fact that 50% of mobile users operate their devices with one hand makes a strong case to structure your site for one-handed usage.
Most smartphones sold today are bigger than 5 inches, so it's imperative that key elements for product selection and carting are within "thumb reach."
Place buttons and tabs in places where they can be reached without having to change position.
Since its difficult to reach the upper part of the device when using one hand to navigate, most eCommerce sites are moving key navigation elements to the bottom of the screen.
Identify those safe areas and move every action to the tab bar.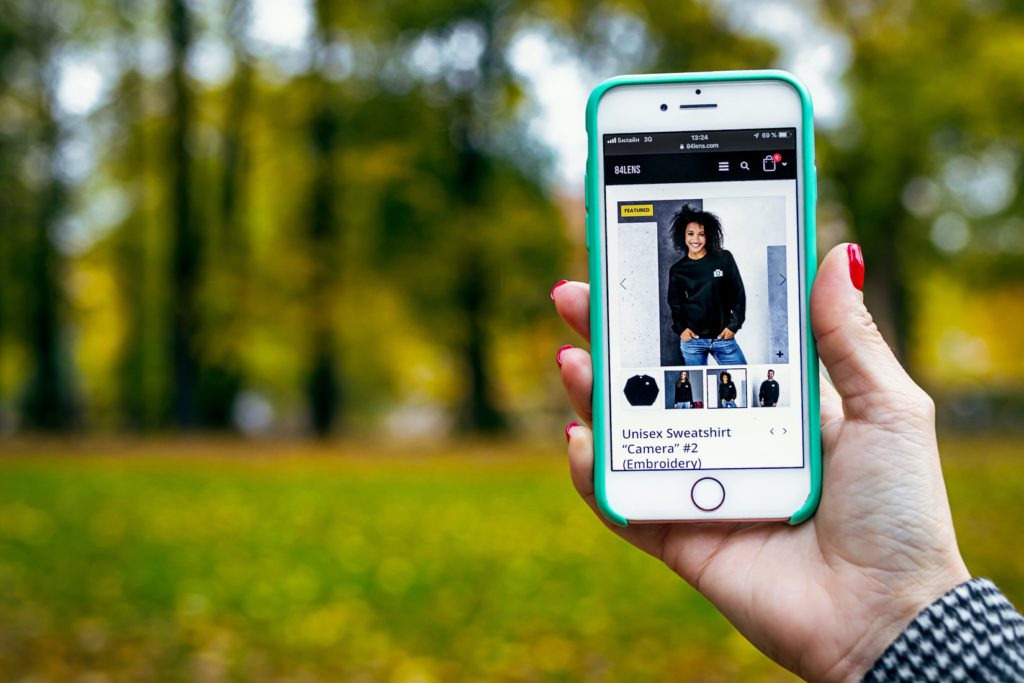 Display Products in a Collage Format
Your image can excite your visitors and turn them into buyers. This is why it's not only essential to use a clear and optimized picture. You also need to layout the photo in an enticing format.
We use the collage format to display product photos for the best results. It can sit well on mobile devices and allows for quick product selection.
Consistent And Visible Navigations
Proper navigation is essential for the success of any eCommerce website. Ensure that your customers won't need a manual to move around your site and make purchases.
The site should have vital elements like menus, cart, sign in/signup options, category navigation, and others.
Display the navigation besides the checkout, so the buyer can quickly return to the product page.
The logo should also be visible, and icons properly label to avoid confusion. Lastly, place a search box at either the top or side for users to search for products quickly.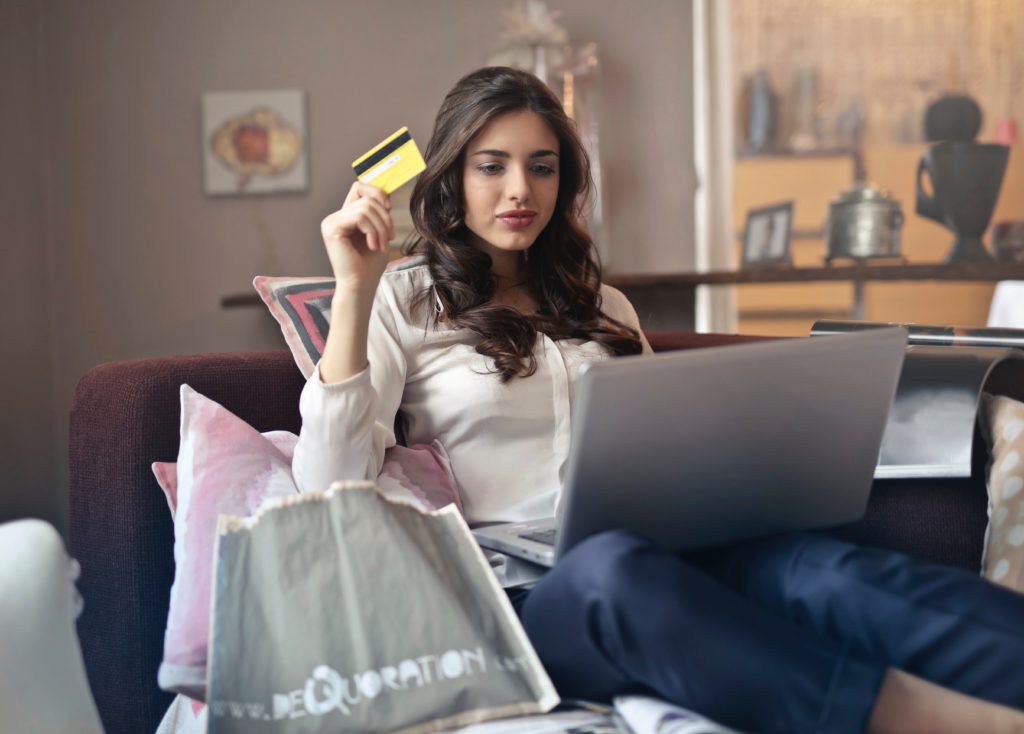 Call-to-Action To Prompt Action
A CTA or a Call-To-Action is an essential component of any eCommerce site. While your potential customers may have read your entire sales letter, – you need a CTA to push them over the edge and ensure they buy from you.
The CTA needs to be clear and compelling to influence your customers' decisions. Most stores use "buy now" or "Checkout Now." Other CTA includes "add to Bag" or "Add to wish list."
Make the CTA button stand out clearly so the customer can find it. Use multiple CTAs across various pages on your website and display a CTA button once the customer adds an item to the cart.
Streamline the Checkout Process
Online shoppers are known to be impatient, and the last place you will want to delay them is during checkout. The checkout process of your site needs to be swift and flawless so your customers can easily pay for products.
Integrate a card saving option and allow shoppers to view or make adjustments to their cart before checkout.
Provide fast and popular payment gateways like PayPal and MasterCard. Introduce auto assistance to guide them through the checkout process.
Conclusively, more than 50% of online traffic comes from mobile devices. But to profit from the massive web traffic, you must take mobile eCommerce conversion seriously and forge a strong connection with your customer base. If you don't, then your competitors will.