Operating a restaurant is one of the riskiest business ventures you can take on. The profit margin is extremely small, and any seemingly inconsequential decisions can create a domino effect that works its way throughout the entire business. However, it's also one of the most fruitful businesses and is a key pillar of any community.
So, it's important to leverage every tool at your disposal to ensure your restaurant succeeds in the long term.
One of the essential tools for this is data mining restaurant industry, and if you're not leveraging it to your advantage, you need to start.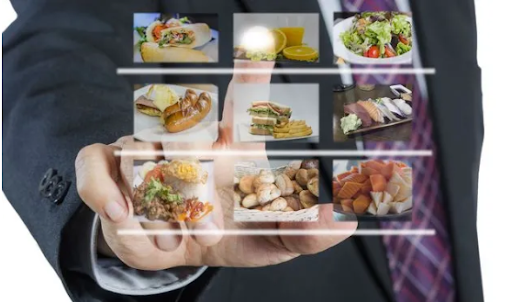 What is Restaurant Data Mining?
Data mining gets a bad reputation in some communities; especially the tech sector. Luckily, it's nothing unethical when it comes to the restaurant industry. It's essentially going through the passive data provided by your customers and organizing it in a way that gives you meaningful insight into what your customers want.
This doesn't require you to cross any lines or invade your customer's privacy, either. All the information used comes from receipts and other in-store data.
Benefits of Restaurant Data Mining
Restaurant data mining can be tedious, but it offers a number of benefits that make it worthwhile.
Profiling:
Understanding your customers is key to being successful. If people are entering your business looking for family-friendly prices and accessible food, and you're trying to provide a five-star experience with $40 appetizers, it doesn't matter if the food is good, your customer base won't show up. If your customers are young and looking for excitement, a quiet atmosphere with old-fashioned food might not work.
Data mining will give you an understanding of the demographic your business can appeal to, and you'll gain the ability to make shifts to better serve that customer base.
Menu Adjustments:
With restaurant data mining, you'll also develop an in-depth understanding of what your customers are ordering, sending back for adjustments, special requests for certain dishes, and more. This information is crucial to minimizing waste and increasing profits. It allows you to remove unwanted items, adjust items to match what most customers want, etc.
Forecasting:
A restaurant can feel unpredictable, but the truth is, you can reasonably predict what you're going to need, how much you're going to earn, and whether or not there will be dips in patronage for certain reasons. With data mining, it's easy to develop a fairly accurate prediction of what to expect.
How Restaurant Data Mining is Done
Restaurant data mining is extremely useful, but it's not easy to do. Your restaurant takes in a large amount of data every day. All of it is necessary, and it has to be analyzed in-depth to get anything useful out of it. This includes data from your website visits, loyalty cards, gift cards, food purchases, in-store purchases other than food, delivery transactions, and more. If you don't know how to organize that correctly, it won't do much.
However, you can also hire a professional data analyst company to have all of that handled for you, and then the information derived from it can be delivered in a tangible, easy-to-use, form.
If you wish to find a company that can create customer profiles using data from your loyalty programs, gift cards, web ordering, mobile ordering, and delivery, call now and start giving your customers the experience they deserve.