Whatever business you're doing and you don't put the customer first, will soon fade out of business. Customers are getting wiser and smarter. They are devising strategies to block out marketers who do not have their interests – the customer experience – at heart.
Companies that make great sales always put the customer first. They track their customers' behavioral patterns and utilize their needs, based on insights, to make the buying process more engaging and customer-oriented. Little wonder why boosting your revenue largely depends on your ability to optimize the customer experience.
To improve customer experience, you need to incorporate a personalization strategy into your marketing plans.
The Right Customer Data is Everything
A few statistics from a study by Evergage that can help you understand what this is about:
96% of marketers agree that their efforts to personalize their customers' experience improve their relationships with customers.
88% of marketers say they've experienced a remarkable improvement in their businesses just by implementing customer personalization strategies.
Only 33% of businesses are confident that they have the tools to adequately personalize customer experience.
The last bullet shows that there is gulf that needs to be bridged between marketers and customers.
Personalizing your customer engagement leads to better customer experiences because everything that gets to them from you is relevant and speaks to their specific needs. As a result, you get better marketing performance and at the end of the rubble, improved sales index.
In order to improve customer experience, make sure your marketing strategies makes it easy for you to personalize customer engagement.
Here are a few tips that can help you with that:
1. Leverage Customer's History
A very efficient way of knowing what your customers need is by going through their transactional history. Track their past interactions and transactions with your business to identify patterns.
For instance, you can program your email marketing software to initiate prompts for customers who frequently view a particular product page. The fact that they frequently check that product page shows they have intentions of buying and might just need a little nudge to check out. With the prompts activated, personalized emails will be automatically sent to them with a great deal offer on the products they regularly view after a number of visits.
You can also look out for related products with maybe lower price tags that you can send to them, they might just need your price to agree with their budget.
2. Get As Much Data As You Possibly Can
The moment a customer signs up for correspondence, data gathering should begin. The more the information you have about a customer, the more personalized your engagement with the customer becomes.
In addition to the name and email address that the customer supplies during a prompt, demand for more information that provides you with greater details about the customer; interests, location, work status, location, and any other relevant information. You can incorporate these in the signup form, but make it reasonable. When your sign up form is asking for too much information at a time, the customer might get turned off.
An alternative is to keep things simple at the signup stage, wait for the customer to settle in, and then probably send a survey email in order to acquire more information. A little motivation to serve as an incentive can help – you can promise them a discount or shopping voucher for responding to the survey.
Getting the location of your customer can easily be done using the customer's IP address to enable you send location based email to the customer.
3. Reach Out To Your Customers On Their Special Day
Everyone loves to be remembered on their special day like birthdays, it makes them feel loved and valued. Special occasions are great opportunities for you to tighten the bond between you and your customers.
With the birthday data collected, you can set up automated birthday messages that will appear on the customer's mailbox on that special day. You can go the extra mile to spice it up with a discount or voucher that will be valid for a short period of time; maybe 7 days after their birthday.
Other special days you can utilize our Valentine's Day, Christmas, Thanksgiving, customer appreciation day and the list goes on. Whatever you do, just show a customer that you also care about the things that are special to them. It doesn't get any personal than that.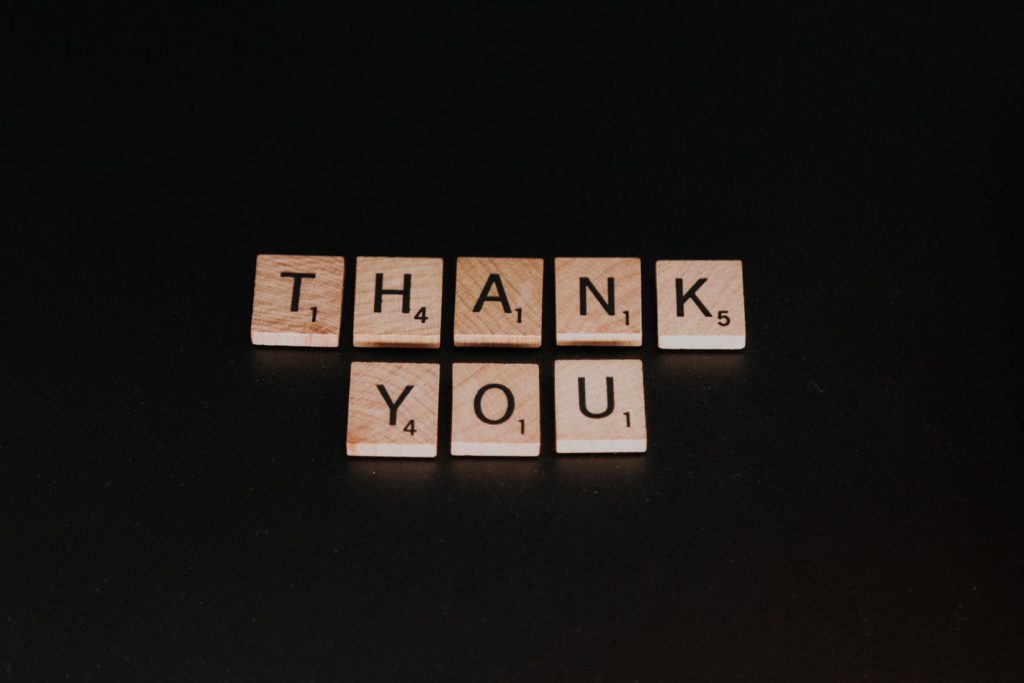 4. Use Customers' Behaviors To Activate Prompts
The online behavior of customers can give great insights on their readiness to see a transaction through – whether it is immediate or they are still contemplating on what action to take.
With the availability of advanced email marketing software in the market, it has become really easier for businesses to activate prompts that send personalized emails that are in tandem with the customer's decision status.
They also make it possible to include customers to a dynamic workflow in relation to how they interact with your business for nurturing purposes.
Where the prompts work most commonly is when a customer abandons a cart. These prompts are programmed to send a personalized email to the customer, not just to remind them to finish the transaction they started, but to also offer incentives that can motivate the customer to go back and check out the cart.
Customers who follow your CTA can be automatically added to a workflow designed for leads who are ready to be converted; this increases the customer experience. On the other hand, members whose engagements with you are lapsing can be automatically followed up with a series of re-engagement emails.
5. Always Get Feedback
It does not hurt to genuinely reach out to your customers just to know how they are doing, it must not always be about cajoling them do patronize your business.
You could also try to know how they feel about a product or service. When you take time to listen to your customers, it not only gives them a sense of belonging, it gives you insight on how to make the customer experience with your brand better.
You can send survey emails to find out how their experience with your brand previously was. This gives you a golden opportunity to know which area of your business requires improvement towards customer experience. Through their feedbacks, you can know if they can recommend your products and/or services to their family and friends, even colleagues. This kind of relationship with your customers is good for both your business and the customer.