Access to data is becoming increasingly difficult as most customers are no longer keen on releasing personal data for security reasons. This is why most B2C companies are leaning on data aggregation from available software.
It is a known fact that data gathering is very important for enhanced customer experience; whether it is to know more about customers' interests, or to tailor content to their unique preferences or for targeted communications, data gathering is everything.
For a while now, we have seen the rise of very many Martech tools that help to make data gathering easier for B2C companies. With this has also come very many confusions as to which is which.
There are very many of them, but this post will be drawing parallel comparisons of both – CDP and CRM so you know which one is needed for any data gathering process.
Customer Data Platforms (CDP)
This is one of the most powerful data-gathering tools. Some marketers like to call it the mitochondria of the Martech stack. With the CDP, data scattered across multiple channels and sources can be unified.
With its awesome Integration ability, it can put together customer data and create a single view of the customer, which helps to improve customer experience.
The CDP automates your marketing campaign while tracking the customer's behavior across all channels. It's also a great data analyzer and can solve the challenges involved with multiple data silos.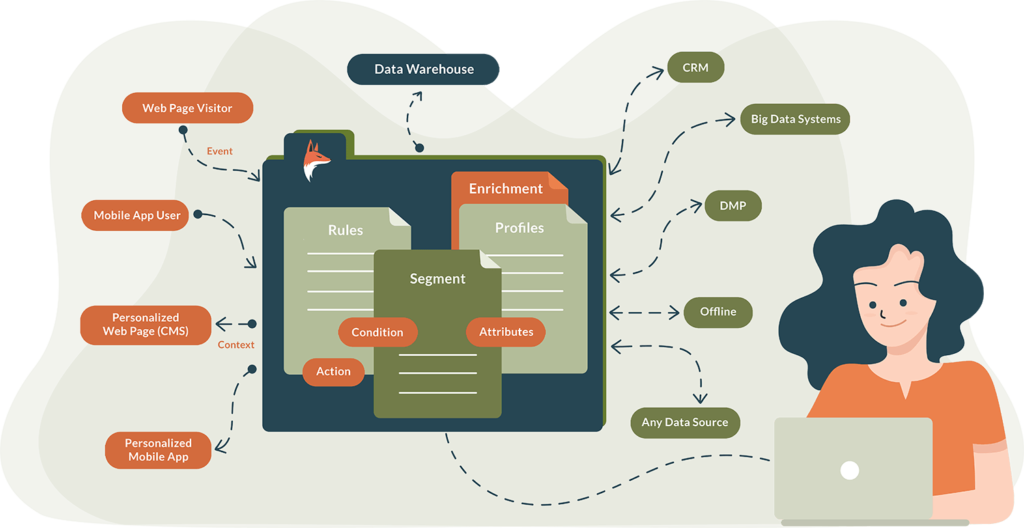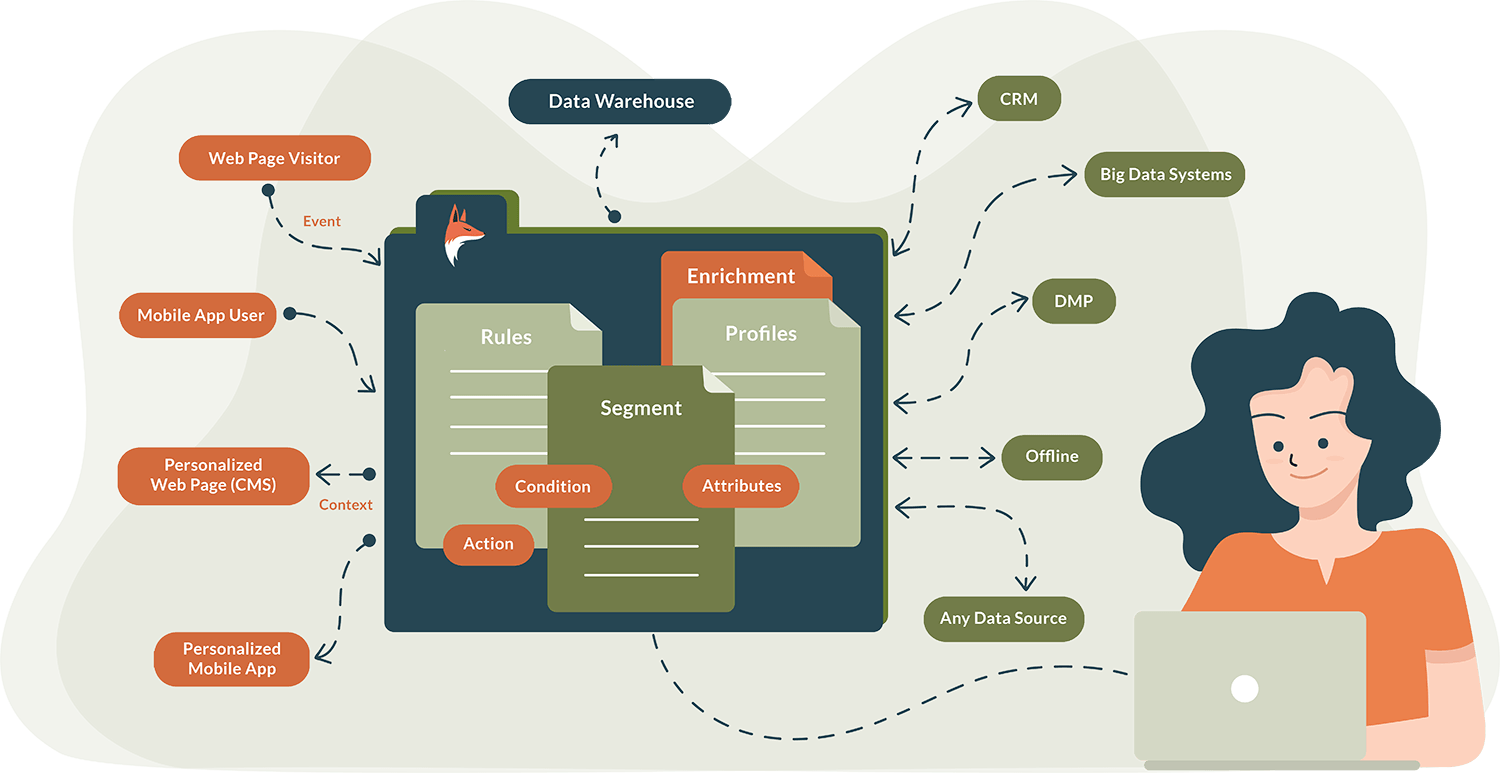 Pros:
Haven said that the CDP is the powerhouse of the Martech stack, let's look at the things that make it really special:
Access to first-party data
Every marketer will give anything to have his hands on first-party data. This data is the most accurate and reliable as it comes directly from the customer. It provides information on real customers and hence actionable data.
Again, this kind of data is GDPR compliant. So you do not have to bother yourself about noncompliance with data regulations.
Gives a single view of a customer
Every data gathered from all the various data sources are merged into a single record that provides you with a complete picture of your customer and their behavioral patterns. You can also connect all the links from the various touchpoints of a customer's journey.
It easily integrates data
Data gotten from CDP can be integrated into other platforms. That's one the standout features of CDP when compared to other Martech tools.
It is the marketers' domain
The CDP comes with a pre-built marketers database that makes task creation easy. What this means is that as a marketer, you don't need to be tech savvy to navigate the tool. You fully have control of your database without haven to depend on your IT teams.
Cons:
There's never a perfect solution anywhere. Below are some of the downsides of the CDP:
Limited data set
The fact that CDP operates on first-party data makes the data available insufficient. This insufficient data might impede the speed of your marketing campaign.
Difficulty handling unstructured data
When it comes to complex data analyses that involve unstructured data, you might run into some kind of problems with the CDP. Not only is it difficult to analyze unstructured data, but it's also difficult to visualize it on the CDP database.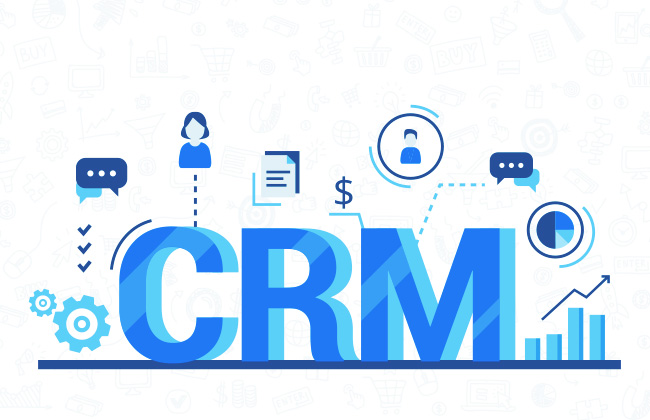 Customer Relationship Manager (CRM)
This is another powerful data gathering Martech tool. CRM allows you to aggregate vital information about both your perspective and regular customers, effectively communicate and interact with your customers, and run automation processes that make your marketing campaigns run smoothly and seamlessly.
Making a lasting sales impression and building a strong relationship with your customers is made very easy with CRM. Personal contacts, status, and transactional preferences, amidst other relevant information, are the data you can collect, store, and manage using a CRM.
Third-party data can be automatically uploaded and integrated into the system to save you ample time and allow you to focus and spend more time on your other marketing strategies.
Customer acquisition and onward retention is a core goal of any business. To this end, the CRM was designed to improve your relationship and interactions with both prospective and paying customers.
Pros:
Organizing data and automation of marketing processes has never been any easier than it is with a CRM. It essentially buys you a lot of time to focus on other growth areas of your business. Other benefits of the CRM include:
Reliability and efficiency
A CRM has the ability to automate as many processes as you possibly could want it to – from the management of leads to data collection and analysis.
Your communication and correspondences with your customers are efficiently organized and arranged for easy dissemination to your team. With CRM, your business teams are always on the same page regarding customers and sales status.
Excellent customer service delivery
Customers after likely going to have issues during their journey with your business. However, with a database full of a customer's vital details such as purchase history and other behaviors, these issues can be resolved better and faster.
Enhanced reporting
CRM stores vital information about a customer and hence provides in-depth analysis and improved reporting. A CRM can even be integrated with other data sources where more data can be acquired better and enhanced analysis and reporting.
Cons:
Just like the CDP, the CRM has its flaws and downsides.
Data security and privacy issues
Access to third-party data can be a great thing when dealing with insufficient data, but with it comes privacy and security issues.
With third-party interference in the gathering and usage of data, there is bound to breach here and there. This actually violates the consent policy of the GDPR. This is a major challenge in the usage of data aggregated by a DMP.
It cannot stand on its own
Modern CRM tools require some form of integration with other Martech tools like the CDPs for proper Integration. The days when CRMs work independently are gone, customer research patterns have evolved. Although some users do not have issues with that, a standalone tool would be preferred any day.