If you are reading this, then you've most likely found out how a Customer Data Platform (CDP) can help your company better understand your customers. Otherwise, check out this Ultimate Guide to learn how the technology can bring about better insights and customer experience.
It's no secret that data-driven companies are six times more likely to be profitable than organizations that aren't data-driven. That's why over 78% of companies have or are planning to implement CDPs.
But owning a CDP isn't a one-step process. Finding the ideal CDP for your company is not so easy, as there are many options out there. This article expands on the steps to evaluating and selecting the right Customer Data Platform for your organization.
Are You ready for a CDP?
Before you start shopping for a Customer Data Platform, it's essential to ensure your company is ready for one. As they say, strategy lays the foundation for successful technology. It's critical first to have a strategy so when you implement the technology; it will be solving real business challenges.
These questions will help you determine your company's readiness for a Customer Data Platform.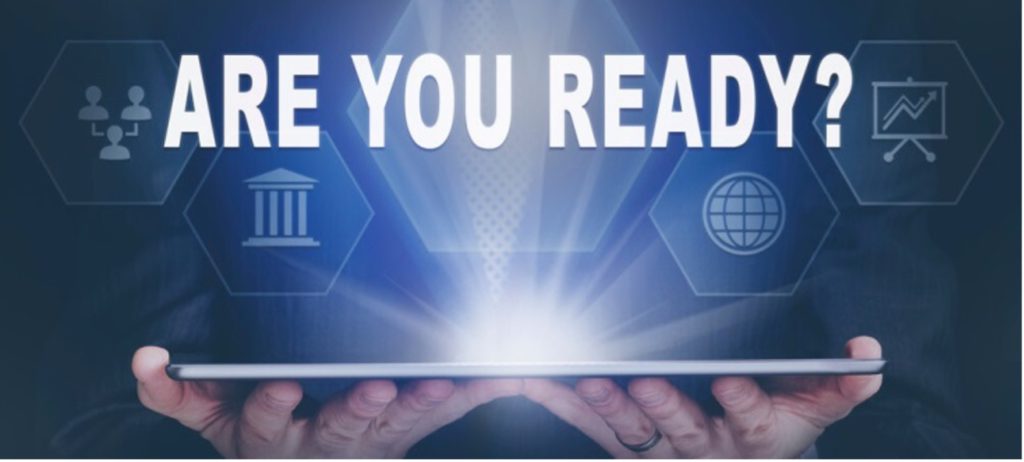 What are Your Long-term and Short-term goals?
Are you trying to better understand your customers by unifying data from different sources? Do you want to achieve better marketing personalization? Do you want to ensure GDPR and CCPA compliance?
Outlining your goals will make it easier to find the ideal Customer Data Platform.
How Accessible Is Your Customers' Data?
Customer Data Platforms operate with an inflow of data. Before you start searching for one, it's essential to understand the type of data you have, the various sources, and how accessible that data is. Knowing about your company's data structures will make it easier to determine the best Customer Data Platform for you.
Are Your Existing Marketing Strategies Customer-Centric?
A CDP will only provide insights on how to personalize the experience and better understand your customers. But what you do with the insights will determine your success.
Hence, you must have a structure that supports proper interaction with customers. Your teams should be well- structured and every customer touch-point aligned to provide an enhanced customer experience.
Steps To Choosing The Best CDP
Now that you have the structure for successful implementation, it's time to hunt for a Customer Data Platform.
With so many vendors and CDPs out there, it's quite tricky to know the best fit. These steps will guide you to identifying the best Customer Data Platform for your organization.
1. Involve All Necessary Stakeholders
A CDP isn't just a marketing tool. It works with data from various departments of an organization and provides insight for general use. So everyone that will have direct use of the CDP must be brought in when making the decision.
Determine who collects and handles data in your organization and get them involved. For instance, both your sales team and customer service team use CRMs to handle customer data. Involving people from these teams in the CDP evaluation process will increase the possibility of finding the exact fit.
They don't necessarily need to be experts in Customer Data Platform deployment. Their involvement is to help you better understand individual use cases.
2. Outline Your Use Cases
A company's use cases should be the utmost consideration in identifying the best Customer Data Platform for them. Ask yourself why you need a Customer Data Platform and what you wish to accomplish with the technology.
Most people invest in a Customer Data Platform just because it can unify data from multiple sources, but that's not enough. You need to know your specific use cases. This is where the stakeholders come in. Get them to list out the potential uses for the system.
Some of the everyday use cases include:
Single Customer View to better understand your customers.
Achieving better personalization.
Improved customer retention/loyalty.
Data unification – combine offline and online data.
Creating more personalized and targeted ads.
Understanding and improving the customer journey.
Reaching new customers.
Customer segmentation.
Limit your use cases to just a few to simplify the evaluation process.

3. Ascertain Features and Requirements
Now that you know your probable use cases, what tools and features do you need to achieve your goals? Can the system integrate with your existing systems like data warehouse systems, analytic tools, advertising tools, and business intelligence tools?
What features do you need to integrate the CDP with your existing martech solutions?
Having a list of the tools and features you need to accomplish your use cases will make it easier to evaluate the CDPs.
Next, consider your organization's unique requirements. Requirements are different from use cases. They're more like the features that your business would need. Maybe you want a CDP that can help with GDPR and CCPA compliance. Most companies require a 360-degree customer view, which allows you to track and identify users across various channels.
A top-notch security system is another essential requirement. The right Customer Data Platform must have credible security certifications. These certifications ensure that the vendor always upgrades the CDP's security system. You may also want a CDP with an uptime guarantee to ensure there's continuous access to the system at all times.
Lastly, speak to your stakeholders to ensure you haven't missed anything.
4. Research
Once you have defined your use cases, tools, and requirements, the next step is to lookup potential CDP candidates. Start by checking review portals to get an idea of the CDPs to look up.
Then visit the website of the CDPs you find interesting. Check reviews and customer comments on individual vendors. Speak with their current clients and ask about their experiences with the technology and customer support.
Your research should seek to answer these questions.
How does the CDP collect data?
A company's interaction with customers would likely happen on social media, web, email, app, and offline stores. With customer touch-points changing regularly, the ideal CDP should be able to collect and unify data from all touch-points.
Lookout for Customer Data Platforms with standard integration tools to connect and collect data from all sources.
Does It Allow Onboarding data from existing Martech?
Almost every company has CRMs and other tools for collecting customer data. The CDP should easily integrate with existing tools or extend it with API for other tools.
It should integrate with;
DMPs to use 3rd party data for personalization.
CRMs to create and update customer's details.
Shopping carts and CMS to collect customer and transactional data.
Attribution tools to track ads, email conversions, app installations, and more.
Customer service tools to enable better customer engagement.
Two-way exchange of online and offline data.
Does the CDP support real-time personalization?
Real-time data collection and aggregation is a necessary requirement to meet customers' increasing demand. Look at how each Customer Data Platform collects data.
With real-time data collection, marketing teams can personalize campaigns to increase conversion.
Does the CDP create a unified customer profile?
The ability to create a unified customer profile is one feature that ranks a CDP high above other customer data tools. The ideal CDP should create persistent user IDs for all kinds of users, identify users on various devices, and record individual users' behavior and preferences.
At the end of your research, you should be able to come up with a list of CDPs and CDP vendors worth checking out.

5. Compare CDPs And Schedule Demos
Now, you have a list of CDPs that fit your use cases, requirements and have the necessary integrations. The next step is to compare these vendors against one another, especially as regards their experience.
For instance, if you are working at an enterprise, the vendor you choose should have experience at that level. This would allow you to shorten the list of Customer Data Platform vendors to those that precisely align with your goals. You should end up with 3 to 5 vendors at most.
Next, schedule a demo with various vendors to see how their product stacks against both your requirements and their competition. It's also an excellent opportunity to ask any questions that you weren't able to answer during your research and any other questions you may have.
The demo would allow you to assess whether individual vendors can meet your requirements. Your goal should be to identify the CDP that's most relatable. Not only should it meet all your requirements, but they should also have active support and resources.
Ask the vendor how the CDP will improve your efficiency. Also, ask for case studies. They should show compelling proof of how their system is generating results for their existing clients.
6. Compare the Costs
If you are still unable to make a specific pick after the demo, then your last piece of evaluation should be the ROI. This doesn't mean picking the cheapest option. Instead, you should choose the option that provides the best value.
A good Customer Data Platform would reduce the time your tech team spends on integration between various tools, resulting in cost-saving. You can determine the ROI by calculating the cost you'll save by implementing each CDP.
7. Visit the vendor
If you are still unsatisfied, consider visiting the vendor's office to see how they run their operations. Conclusively, once you have chosen a vendor, then you can work towards implementation. It's advisable to start small when implementing the CDP. Allow the changes to happen gradually instead of at once.