Defining a CDP
The CDP Institute defined a Customer Data Platform (CDP) as "a packaged software that creates a persistent, consistent customer database that is accessible to other systems."
In other words, it's a prebuilt system that aggregates and organizes customer data from all sources. It creates a unified customer database accessible by other marketing systems, customer service, and other business initiatives.
Let me explain. In the 1990s, when online marketing became a thing, marketers faced having problems with very little information about their customers. This made targeting possibilities minimal and advertising more luck-based.
But all of that has changed now. The amount of customer data available to companies today exceeds what they've had at any point in the past. There's everything from customer behavior data, demography data, product usage data, transaction data, and more. However, these data are often saved in silos and are mostly unstructured, which makes it difficult to act on them or create a uniform customer experience across all channels.
A Customer Data Platform (CDP) is a system that unifies all these data from different sources like apps, social media, marketing campaigns to a centralized location. A CDP allows marketers to have a 360° customer view and utilize various data to personalize the customer experience across multiple channels.
For instance, if a company is trying to better understand its customers. Their CDP would collect data from various points like social media, emails, sales pages, and every other place where the customers may have interacted with the company. The CDP will collate these data, organize and unify it all to a more understandable customer profile accessible to other systems.
The data from CDP can allow the company better segment their customers and create more personalized marketing campaigns.

What a CDP isn't
It isn't a CRM: A Customer Relationship Management tool is designed to store and update basic customer data like name, phone number, emails, etc. They don't provide insight into customer behavior or aggregate data from various sources. CRMs are mostly used for sales and have minimal integration with other systems.
It's not a personalization engine: While CDPs offers several personalization tools, that's not its core functionality. CDPs are built primarily to solve the problem of customer data fragmentation. So while it may have overlapping functions, Customer Data Platform isn't a personalization engine.
It's not a DMP: A Data Management Platform (DMP) is designed to plan and manage 3rd party website data. They do not create customer profiles, and the integration is only limited to advertising purposes.
It isn't an MDM or MMH: A CDP is not a master data management platform. MDMs are designed to resolve customer identities into a single identity. On the other hand, the multi-channel marketing hub (MMH) is designed to manage and deliver marketing campaigns within social media, emails, push notifications, and texts.
It's not a Data Warehouse: A data warehouse is an infrastructure that can store and manage customer data, but that doesn't make it a CDP. Businesses typically use data warehouses to build records to provide insight for business decision making. A data warehouse is one of the infrastructures that support the Customer Data Platform.
It isn't a Marketing automation tool: Marketing automation tools ease the burden of repetitive tasks of marketing departments, making it possible to handle marketing activities more efficiently. While Customer Data Platform increases efficiency, it doesn't directly support marketing but rather stores data for marketing automation solutions.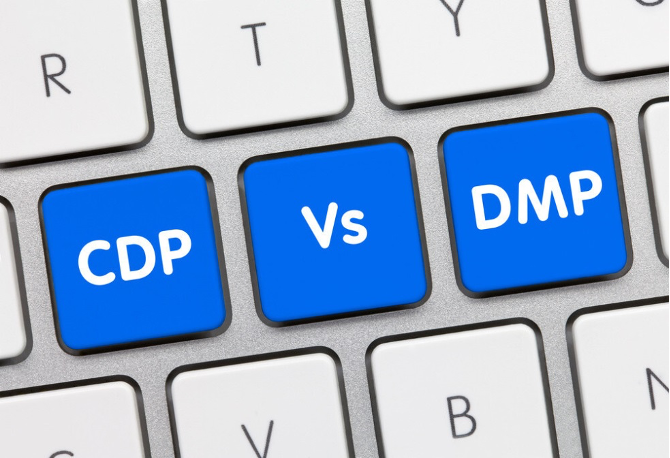 Here's what a CDP does
Collect Data from All Channels:
The first thing a Customer Data Platform does is to collect data from all omnichannel sources. The data is gathered in real-time and linked to several attributes (purchase history, discount used, content consumed, and more). The goal is to use these first-party data to build customer intelligence.
Match Data to individuals
To be relevant, business interaction must be built around the customer. This is the major challenge that the Customer Data Platform tackles. It matches the data collected from different sources to specific customers to builds unique profiles for them. Close integration with existing technology and available third party data can help Customer Data Platform in accomplishing this task.
Segment and Activate:
Companies need to be ahead of their audience's needs, and that requires properly segmented profiles. The goal of the Customer Data Platform is to increase the number of possible segments based on various criteria like demography, behavior, and geography. Proper segmentation is foundational to creating relevant interactions with consumers.
Analyze for Insight
CDPs Empower marketers and business professionals to gain individualized insight into customer behavior by analyzing each customer and segmented audience to determine the next course of actions to foster engagement and conversion.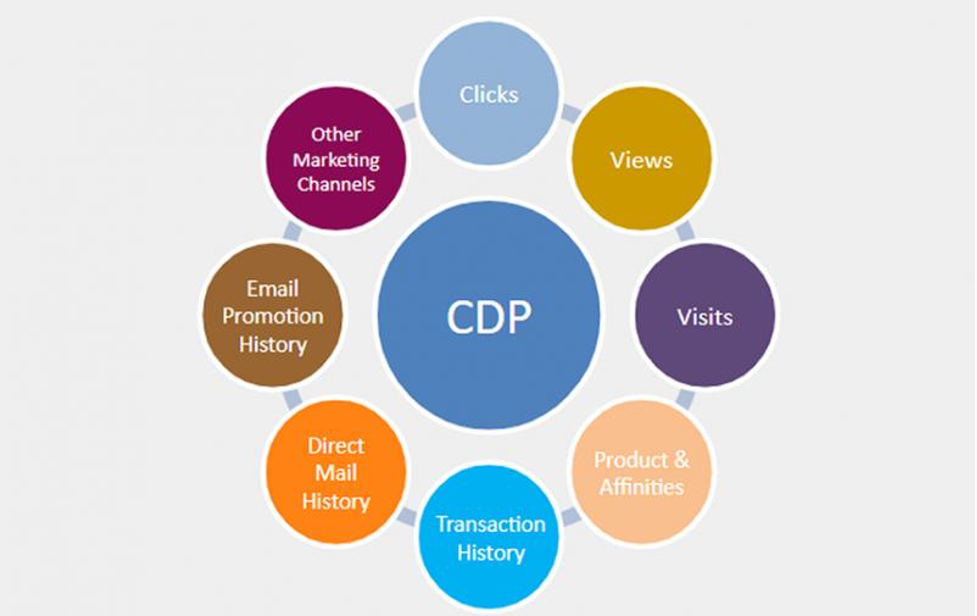 How Does a CDP Work?
The role of the Customer Data Platform is to collect data about customers to create a detailed image of the customer and provide businesses with insight into customer behavior. The reason why it's important to gather customer data is simply that the more you know about your 'ideal customers,' the easier it will be to implement similar modeling and find similar people to target.
CDP is the cornerstone of online advertising, customer journey, segmentation, marketing strategies, and real-time personalization. But while the acronym may appear in the context of advertising, Customer Data Platform isn't limited to marketing only. It has other wide areas of application, including customer support.
Why You Need a CDP?
Customer Data Platform is primarily built for marketers. But the insight it provides can help the entire company regarding customer behavior. Below are seven benefits of CDPs.
All Data in One Place
Companies are typically overwhelmed with the amount of data available to them, especially since they come from different sources. CDP centralizes data from multiple sources to provide a clear picture of customer behavior. A Customer Data Platform can allow businesses to collect and centralize data from Salesforce, Marketing, Service cloud, Point of sales, and more.
360 ° Customer View
CDPs are designed to combine data from multiple sources to provide a uniform customer image. This would allow companies to identify the various parts of the customer journey, products, and transactions. The compiled data will enable businesses better understand customer behavior and achieve their goal of being customer-centric.
Increased Revenue
If used appropriately, the Customer Data Platform can provide incremental revenue growth for a company. You will identify opportunities for improvement and growth by compiling data from multiple sources and gaining a complete picture of the customer. For instance, you'll be able to know the right message that will resonate with your customers based on their demographics and behavior, leading to increased engagement and conversions.
De-Siloing
Customer Data Platform eliminates data silos by aggregating data from various sources and making it available to all organizations' systems. The centralization of data ensures quick access. With this in place, faster business decisions will be made.
Save Marketing Costs
Most times, it's difficult to ascertain the actual cost and return from marketing efforts. But with Customer Data Platform, you will get transparency into your marketing efforts and determine what you're spending on each channel and resulting performance. Marketers can vastly increase success rate by advertising to the right set of people. These can be a select audience or individuals that have already indicated an interest in your product.
Find New Audience Segment
When you are able to get all your customer data in one place, it becomes easier to identify newer possibilities for segmentation. Asides from demographics like age, gender, and location, you can segment customers by online purchases, discount shoppers, monthly shoppers, and more to reach similar audiences.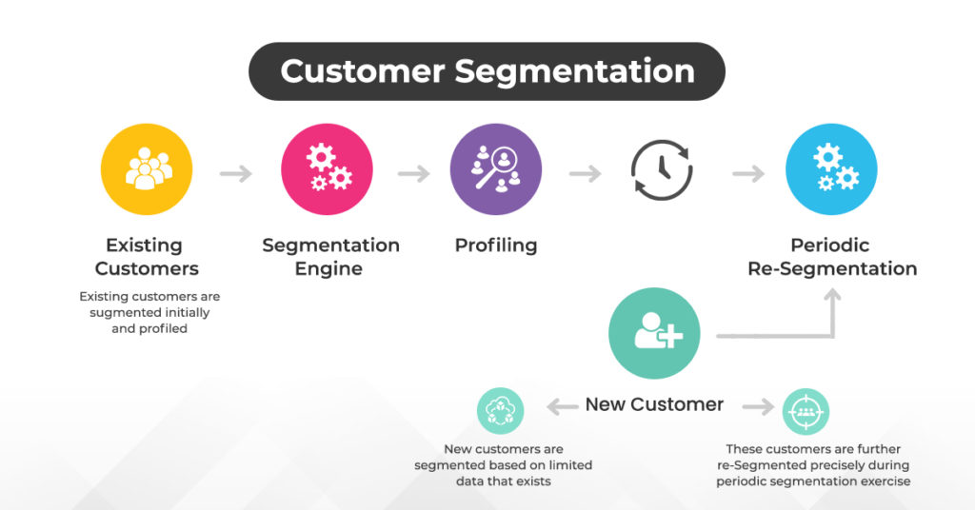 Ensure compliance
Having all your customers' data in one place offers the added advantage of becoming GDPR and R-Privacy compliant. Customer Data Platform allows you to anonymize customer data.
Understanding Customer Data
Customer data is any information acquired from a customer while interacting with your business. It's the cornerstone of a successful marketing strategy. Customer data can be demographic, behavioral, or personal information. It allows companies to understand, communicate and fine-tune business strategy.
Categories of customer data
To ensure clarity and structure, customer data is divided into four categories.
Basic data
Basic data is fundamental to an organization's relationship with its customers. Most of the CRM data, such as name, address, email, phone number, are all basic data. Demographics such as age, income, or firmographic info like industry and revenue are also basic data. When aggregated to a centralized platform, basic data creates the basis for segmentation.
Interaction data
Interaction data, also known as engagement data, covers the many touch-points a customer has with an organization. Interaction data is useful in gaining insight into customer journeys. For instance, marketers utilize interaction data the track the effectiveness and return on a campaign and the ease of making purchases.
Behavioral data
Behavioral data, as the name sound, provides insight into the behavior of the customer. As I have mentioned earlier, a company's marketing is only as good as the information they have about their customer. Every organization keeps some form of behavioral data that informs their decision on products and engagement.
Attitudinal data
"Attitudinal" data provides insight into what your customers think about your companies or products. It gives a first-hand account of your customers' line of thought. The problem with attitudinal data is that some customers are more vocal in expressing their views than others. That's why consistent and proactive data collection is key.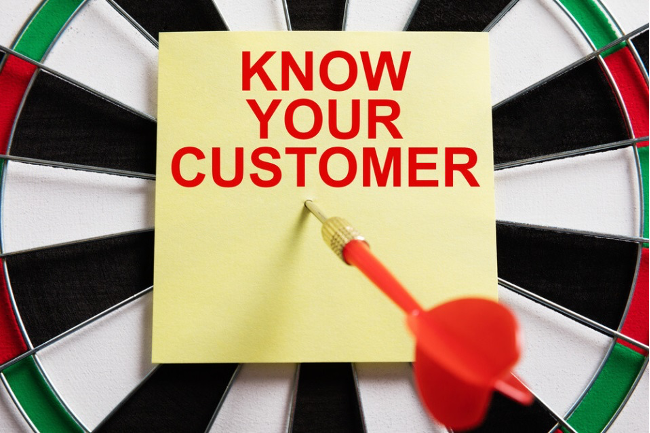 Here are the types of customer data often managed by a CDP
PII info: these include customers' personal information like names, addresses, email addresses, etc. For anonymous users, the Customer Data Platform will store device ID or cookie IDs.
Campaign and Engagement information: data on the campaign a customer received, and the level of engagement within them, as well as engagement data across marketing, sales, and support channels.
Demographic and firmographic info: these include estimated income, residential type, company type, company industry, and more.
Transaction info: these include products purchased, frequency of purchase, cost of purchases, discount used, channels used for transactions, etc.
Metric and Scores: it includes average clicks, click rate, email opening rates, customer lifetime value, etc.
CSAT data: it includes interaction with customer support and satisfaction scores from surveys.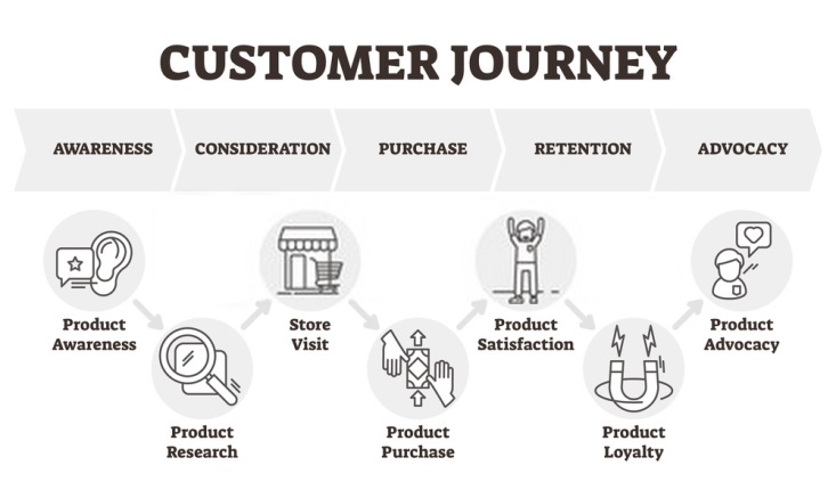 Why Should Companies Collect Customers Data?
To Gain Deeper Understanding Of The Market
One of the most common reasons companies collect customer data is to use it to better understand how their customer behave, establish their demographics, and identify ways to improve customer experience.
The more a business learns about its customers, the more it will tweak its products and marketing to fit them. You'll be able to communicate better with your target audience and improve engagement and conversion.
Collecting Customer Data Improves Your Database
Collecting customer data is one of the best ways to grow and organize a company's database. You can collect email addresses, IP addresses, and phone numbers of potential customers who have interacted with your brand. This means you can interact with them in the future about offers and new products via text, email newsletter, or even call.
Another reason to collect customer data is that it gives you the leverage to gauge the level of interest a customer has in your products or company before adding them to your main list.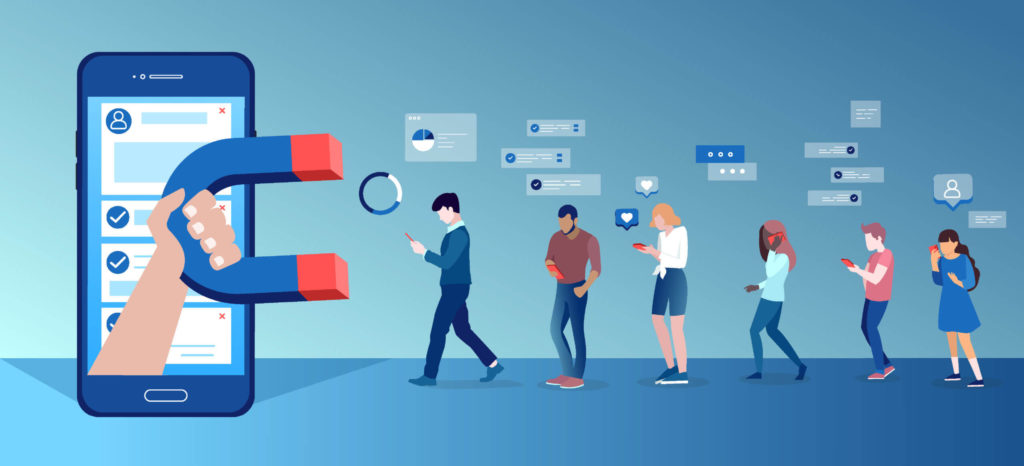 To Improve Marketing Strategy
An effective marketing strategy is a must to achieve success in today's online marketplace. Whether you want to outrank your competitors and grab a large portion of the market share or build transparency and trust between you and your customers, you need to collect data. The data you collect provides the insight required to make the right decision to optimize your marketing.
It will tell you the marketing campaigns that are performing and why they are performing. So you can optimize your marketing strategy and create more effective and targeted ads in the future.
You'll discover your buyers' personas, their preferred social media platform, and the products they are interested in. Data can also help you optimize your customer journey to improve user experience.
Achieve Better Personalization
Another area where customer data comes in handy in personalization. Today customers expect a lot from businesses. They have experienced great customer service, and if you want to keep them, you have to provide personalized services across all channels. Customers expect personalization in product suggestions, order confirmation, and communication between them and the business.
Collecting data allows you to know the type of products and services your customer wants, so you can recommend similar products. Additionally, you can collect data on the type of device your customers use to access your website, so you can optimize your payment gateway. This will go a long way in shortening your sales cycle and increasing returns on investment.
Other areas where customer data is important includes;
Product Design
Increasing engagement and conversions
Improving communication with customers

Uses Of Customer Data Platforms
The uses of a CDP can be grouped into five categories:
Unification: One of the most common reasons companies turn to Customer Data Platform is to get all their data to one place and obtain good insight from the data. Think about it. You'll have your website data, email, analytics, customer services data, and social media data from Facebook and Linkedln all connected and accessible to all systems in the company.
Data management and compliance – Customer Data Platform can act as a data management tool, as it controls the flow of data from various advertising and marketing systems. If you have a system that requires active consent, you can use CDP to manage that consent. The CDP will prevent any first-party data from being sent unless the user grants consent. Having all your data in one place makes it easier for your organization to meet regulatory requirements and keep up with rapidly changing privacy laws.
Data activation – Once you have the permission to collect user data, the data is unified and structured into profiles, you can then work with. Customer Data Platform has several features like audience segmentation and more. Think about pulling a list of your best purchasing customers and offering them a 20% discount.
Increasing Revenue – when businesses learn more about their customers' preferences and behavior, they'll discover new opportunities to upsell or drive conversion. It will be possible to know customers that are likely to buy and churn out messages to push them across. You can also identify customers with similar attributes as your buying customers and target them via social ads, digital ads, or direct email.
Costs Saving – When you Know the propensity of customers likely to convert, marketers will save money by targeting only customers likely to convert.

10 Common Use Cases of a CDP
1. Segment your audience: use consented first-party data to segment customers based on lifetime value, the topic of interest, conversation score, advertisers, and other metrics.
2. Reaching Newer Audiences: With the Customer Data Platform, you can connect your first-party data to publishers to access high-value audiences. You can also create new audiences that behave similarly to your current ideal user segments. Most ad networks offer the option to target based on specific behavior and characteristics, and then the ad network will find users that are similar to yours.
3. Personalizing user experience: A more personalized experience typically leads to better user engagement, higher conversion, and more value to a business. If you run an eCommerce/retail store, offering personalized product recommendations can increase sales.
4. Optimizing Your Ads Targeting: Identifying and suppressing customers in advertising who are already customers of the company.
5. Identify and prevent churn: CDPs have predictive models that can detect likely churn customers and deliver automated messages across the customer's preferred channel to prevent churn.
6. Single Customer View: Customer Data Platform unifies all customer data from various sources to achieve a single customer view. The data is structured into a unique user profile with unique identifiers like CRM ID, Email ID, and more. The single view helps marketers in segmented targeting and advertising.
7. Improve customer retention/loyalty. When companies understand their customers and treat them well, they become loyal. With CDP, you can centralize your data to build a more accurate Customer Lifetime Value and create campaigns and customer experiences based on those CLVs.
8. Real-time alerts: CDPs can track customer behavior and automatically signal marketers when a specific customer's account reaches a threshold that signifies a strong intent to buy. For instance, It can alert you when a customer clicks on your website's pricing page, visit multiple product pages, or sign up for a free trial.
9. Increase engagement across all channels: CDPs provide insightful information that helps marketers when it comes to approaching customers. The insight will help them to be better prepared to have an intelligent conversation with the customer.
10. Better Qualify accounts and leads: Customer Data Platform allows you to identify the users interacting with your website but haven't converted. With this information, your sales team can either prompt them to sign up for your newsletter, allow them to sign up for a free trial or demo, or send them automated messages with mouthwatering offers.
Integrating a CDP into Your current Martech
When properly implemented, the Customer Data Platform can improve the effectiveness of your marketing technology stack. Building a unified customer profile is a goal for every business, especially in this new age where brands must interact with consumers. Unlike database technologies like data warehouses, which only accept structured data at a predefined pace, CDP can capture social interactions and unstructured information.
The CDP often sits in the middle of your Martech stack. It acts as a centralized command center that receives data from siloed systems like data warehouses, CRMs, MDM, Marketing cloud, and website. It accomplishes every task that data lakes and other marketing technologies can achieve.
The CDP can empower a unique breed of technology stack that seamlessly connects to all data sources and every system. This provides a company with the flexibility to try innovative approaches instead of expensive marketing programs that makes everything looks great.
Since CDPs accept data from all sources to create a single customer view, it speeds up creating new models and enables you to interact with your customers more efficiently. With Customer Data Platform, your brand will have a direct view of customers' behavior and preferences without needing to get additional tools or requesting more data. It gives marketing teams and other business professionals the ability to meet the customer in the right channel with the ideal message.
In a nutshell, Adopting CDP will improve customer retention and the ability to be responsive to customers' needs across all channels.
How Much Time Is Needed To Implement a CDP?
There are various approaches that CDPs take to collect data. Some focus on capturing data at the point of origin with extensive instrumentation (website, application, etc.). Another approach is centered around leveraging existing integrations to collect data from the existing system without much integration. The second path is faster in terms of integration, but it comes with varying operational challenges. So there's no magic wand to implementing Customer Data Platform.
The amount of time that implementation takes depends on various factors like the level of customization required, analytics requirement, changes to the data model, segmentation needs, etc.
A typical simple implementation may take as little as four weeks, while a complex implementation can take as long as a year. We have even seen IT teams working on an implementation for up to a year and not getting there.
Building an enterprise-grade Customer Data Platform can take up to two years due to the endless changes in customer data, shareholders' needs, and the high number of execution channels.
Other components that can create additional complexity include:
Business Rules: for instance, if a business has various rules on how returns are handled or how profiles are considered partial or complete, then the coding can become complex.
Reconciliation of financial information: A CDP obtains customers' financial data from transactions. To ensure the revenue margin is accurate, finance must be validated, which requires careful implementation following the rules.
Identity Rules: Rules relating to customer identity, deduping household requires been tested based on default rules and involves configuration.
Attributes: the number of attributes that the CDP has to collate about a customer may add complexity. For instance, if a customer has various shoe size attributes and colors, they need to be brought in and assigned. Missing data, bad formatting also needs to be configured. For instance, if the email and loyalty system has a different date of births for the same customer, it will require scripting to resolve it.
The Most Essential Functions of A CDP
360-degree view of the customer
A major function of any Customer Data Platform is the ability to store extremely granular first-party data, as an event on a website. This provides a single, end-to-end view of the customer's journey with a specific company. It's strategic in enabling businesses to offer the best experiences to their customers across all channels. CDPs create this unified view by aggregating hard and soft data from all channels a company interacts with its customers.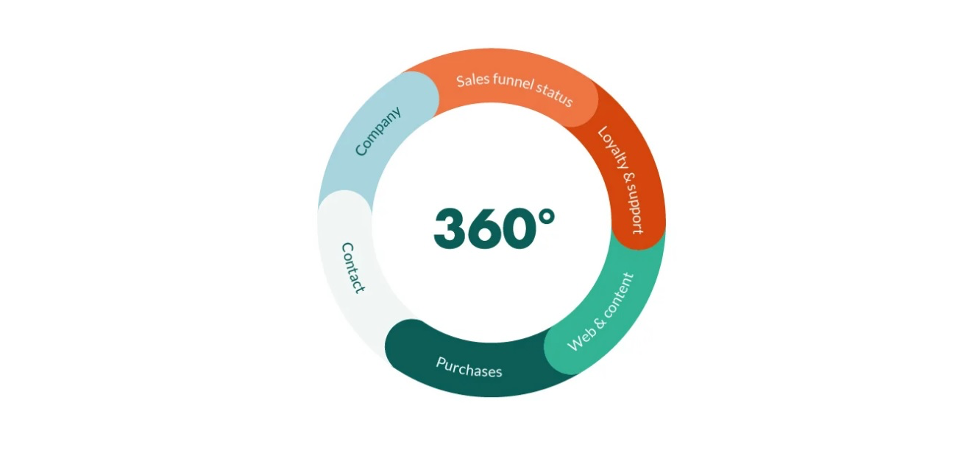 Customer analytics
Customer analytics is the backbone of all marketing activities, and it's an essential function in Customer Data Platform. CDP gives organizations insight to understand how their customers behave when interacting with their company or product. The more a brand understands its customers' buying habits and preferences, the more accurate their prediction of customer behavior and product recommendation will be. A good customer data platform will have descriptive, diagnostic, and predictive abilities.
Experience orchestration
Experience orchestration is a CDP capability that allows companies to monitor customers in real-time and effectively shapes their experiences to improve business and customer outcomes. Experience orchestration comes in three phases; monitoring, activation, and optimization.
Friendly User interface
Not all marketers and business professionals are tech-savvy, which is why the CDP user interface should provide business-friendly access for people at all levels. Asides been simple and straightforward for anyone to use, it should also be clean, intuitive, and reliable.
How An Enterprise CDP differs from a Mid-Market CDP?
Enterprise CDP is mostly used by large enterprises and has a distinct set of requirements, higher privacy requirements, higher data flexibility, and technology interoperation.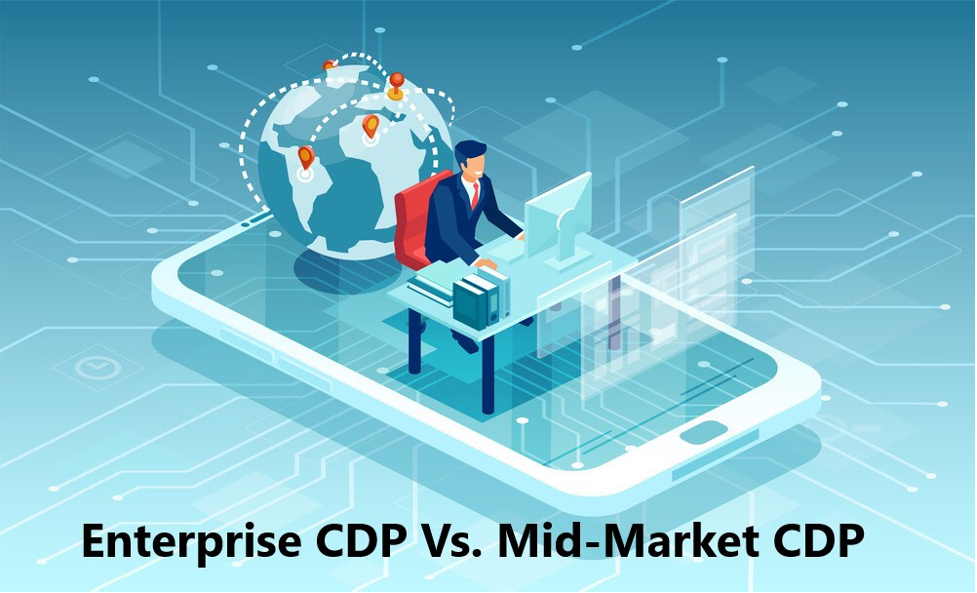 Enterprise CDP are More Scalable: Large organizations often have millions of customers, and thousands of new customers are added every month. Companies within this category also serve customers through multiple channels, which means the CDP must process large amounts of incoming data to be effective. It also means the CDP must be durable and scalable to compute this enormous data alongside the segmentation, analytics, and activations.
Better Connectivity: Since enterprises have multiple channels for sales, service, and marketing, the CDP needs to connect to any system.
Expanded Privacy: Fortune 500 companies are often in the public eye regarding privacy and have a higher number of customers to protect. This means the CDP must go beyond GDPR and CCPA in terms of privacy compliance.
More Flexibility: Enterprise CDPs have a higher capability to ingest various data formats since fortune 500 companies work with a wide range of external data systems and sources. There's also the need for marketers to configure data within the UI, reducing the reliance on technical teams.
Is It Best To Buy Or Build a CDP?
There are several factors to consider when deciding whether to buy or build a CDP. Below are some of them.
Is it Cost effective to build or buy?
One question everyone wants to be answered is how much it cost to build a CDP or buy one. While the initial cost you get from most vendors may seem enticing, it's important to note that some hidden costs won't be obvious at the beginning. A CDP is a capital intensive program and requires massive expenditure for planning, feasibility analysis, design, coding, and deployment.
If you have a great in-house team with deep experience, the cost of building indoor may be lower compared to buying from an external vendor. Here are some things you should consider while making a decision.
Cost of deployment maintenance and enhancements
The capability of your in-house team to deliver regular updates to meet changing business needs.
Ability to add integrations to newer channels as the need arises.
If money is an issue in the short-term, buying a Customer Data Platform may be a more cost-effective option.
Does your business have the expertise to build a CDP?
Buying a Customer Data Platform only requires having an IT department, but you need IT, operations, development, and maintenance teams for it to work to build one. So the question that needs answering is whether having an in-house solution instead of a prebuilt one will have an advantage for your business.
If your organization already has experts in building solutions and building a CDP is realistic, give it a go. But if building solutions isn't your primary business line, or if you have failed at similar projects in the past, consider buying since it will require less knowledge and work.
Which Is the Fastest Approach To Have The Product Ready On Time?
How quickly you need the platform can determine whether you build or buy. Depending on your CDP's size, it can take up to 3 weeks to 12 months to have a market-ready solution, and you may miss your deadline. For instance, if you have an event that provides a unique opportunity to collect customer data, the obvious choice is to buy.
Taking the buying route allows your marketing team to hit the ground running with efficient UI/UX to launch customer-centric campaigns. Your tech teams will have time to focus on developing revenue-generating use cases instead of been held down by extensive coding.
In contrast, your organization can have a CDP implemented in weeks or less than three months for lower costs. Pre-built CDPs can also come with lower risks, unlike an in-house CDP coded in a hurry. You can then have everything customized to suit your business needs. Another advantage of buying is that most vendors constantly add innovative features for analytics and personalization to ensure the CDP adapts to the changing business environment.
Which is Best To Ensure Your Unique Business Requirements Are Met?
Customer Data Platforms can do several things with data. However, every business has its own unique needs for a CDP, which a pre-built system may not be suited for. So if you have a specific use case for a CDP, you should build your own from scratch and customize it to solve that particular problem.
Building from scratch gives you control over specific functions and how the CDP works, and you can always modify it to suit your needs in the future. It's just like getting a tailor-made suit or buying one at the store.
Another benefit of building is that if it's successful, you'll own a marketable product that's high in demand and can be sold to other businesses in your sector. But the chances are that there's something out there that can suit your company's needs. In that case, consider buying.
Start by mapping out your unique use cases and ask specific vendors to demonstrate how they can deliver on those use cases in real-world implementations.
Which Is The Best Approach To Ensure Adequate Security?
Security is an essential aspect of Customer Data Platform. Since CDPs work by sharing data with other systems, there's always the risk of exposing customer data as it's exchanged. An in-house built CDP gives you the edge in terms of security, as you can add various layers of protection and manage your security as you deem fit.
On the other hand, when you buy a CDP, you gain the support of an established company with extensive experience managing CDPs. They may have more experience than you when it comes to data protection and compliance. So it can pay off buying a CDP from a trusted vendor.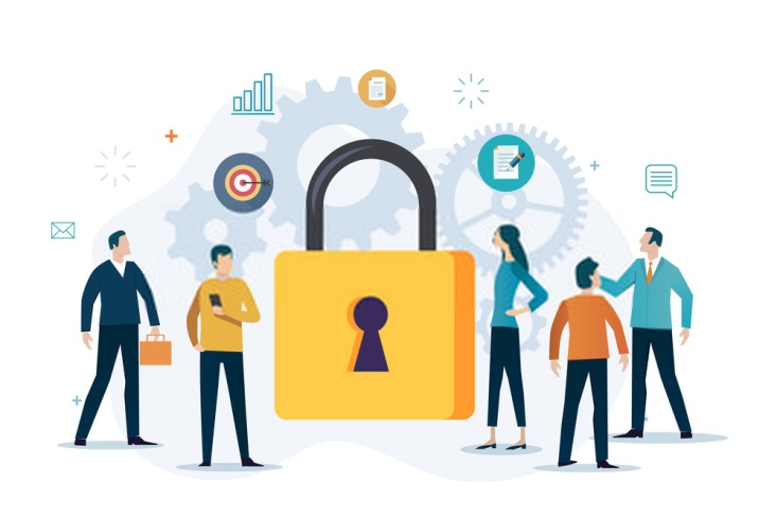 Which Is The Best Approach To Mitigate Risk?
There are some aspects of risks that come with any Martech solution. There's the possibility that the CDP may not do what it was bought to do or quickly become obsolete and useless. If you have any concerns regarding delivery, it's best to buy instead of to build.
That way, you can get guarantees from the vendor, and if the product fails to do what was promised, you can get them to fix it or get a refund. Also, most premium CDP vendors update their products with newer features, so there's little chance of the system becoming obsolete.
Can Regular Data Analytics Solutions Deliver What A CDP Does?
A CDP will leverage a company's existing data to create functional insight for marketing channels, something that your data lake, BI, or EDW can't do. With CDP, you get a marketing solution operated by the marketer and not an IT professional or technical team.
It's important to be overly focused on data analytics requirements. Other aspects like customer experience and journey, workflow, and orchestration are also essential.
The History of Customer Data Platforms
Companies have always had access to customers' data even before the advent of the internet, and there were still ways to manage these data properly. However, modern computing power increases the amount of data companies can collect and what was achieved with that data.
When customer relationship management (CRM) software came about in the 90s, it provided companies with an advanced ability to manage their interaction with customers.

But while useful, the tool had several limitations, one of which is that it can only manage registered customers' data. Data management platforms were later introduced in the 2000s. They were created to help advertisers with the planning and execution of their campaigns. Compared to CRM, DMP was able to segment anonymous data.
The Customer Data Platform (CDP) was introduced in 2015 to offer improved customer experience across all channels. CDPs are a step up from CRMs and DMPs, because unlike CRM and DMP, CDP allows companies to use all the data they had. The 360-degree view it offers provides insight for marketing teams and business professionals to build more meaningful interactions with the customer and provides better experiences across all touchpoints. CRMs were built for sales and marketing team to collect transactional data; whereas CDPs are built for the whole company for data collection, consolidation and activation.
More and more companies are shifting towards CDPs as it gives them the ability to adopt a customer-centric approach by merging data from various sources to better understand their customers.