What do you think happens when millions of customers shop daily? It creates enormous amounts of data. We get different data types like a customer's transactional data, their behavioral data, and other related information.
An average store might receive thousands of customers daily, and keeping such a massive amount of data together can create data silos – that are a huge mess.
The need was to create a system that would simplify a data silo, make partitions on it, and make it more like a consistent and accessible user database that could benefit everyone equally.
The marketers came up with a solution known as Customer Data Platform. It came as a packaged software that helped create a persistent database of customers, easily accessible to specific systems.
The Need
Let's go back to the 90s when online marketing was blooming. The issue with such a market was that the sellers wouldn't know much about their buyers. Such a situation made it difficult for companies to advertise effectively and achieve their sales targets.
That is when a new system known as Customer Data Platform arrived, which became the backbone of online shopping and customer-client relationships. Now companies are much more aware of their customers, behavior, product usage, demography data, and transaction data.
Customer Data Platform only made this data management much more useful than it was before.
What Is CDP?
A Customer Data Platform is a mechanism that allows data from different sources to be unified into a system. The data could be from marketing campaigns, or websites, or social media.
Customer Data Platform helps marketers to have a detailed overview of their customers. Based on the data, these marketers would personalize their company policies and enhance the customer experience across different channels.
For example, if a business wants to learn how their customers are engaging with them on social media, emails, websites, and sales points, they would use CDP to collect and organize data from the sources mentioned above to better build a customer profile.
The Customer Data Platform data also allows companies to re-segment customers and create customized marketing campaigns.
Functionalities Of CDP
Here is how CDP works for its clients.
Data Collection
The most critical functionality of the Customer Data Platform system is to collect data. CDP captures different types of data from omnichannel sources. The data collection is conducted in real-time, simultaneously linking attributes like content, purchase history, discount offers, etc.
CDP collects first-party data for creating customer intelligence.
Data Matching
The marketers prioritize building their business interaction around a customer. It helps them to stay relevant. Customer Data Platform assists the marketers in this issue. Moreover, it also collects individual data collected from different sources and matches it with specific customers in order to create their unique profiles.
CDP might consume third-party data with available technologies to perform this task.
Segmentation/Activation
Marketers always try to be one step ahead of their customers and know what they need in advance. This calls for proper segmentation of data profiles.
Customer Data Platform software would help increase the segmentation in terms of behavior, geography, and demography. This would also help create mutual relevance among both parties.
Multiple Insights
Customer Data Platform would try to help business professionals and startups gain as much insight into customer behavior. These insights would help better segmentation, analyzing customer behaviors, and determination of plans and actions.
CDP – How Does It Work?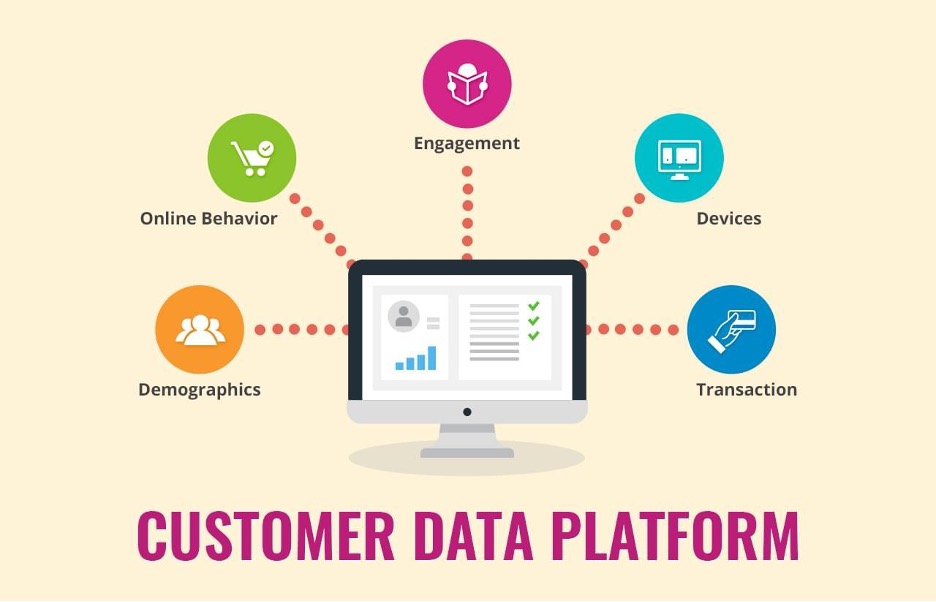 Customer Data Platform has to collect scattered data about customers and transform it into a detailed hierarchy image of the customer. It would help companies to get into the mind of a customer. It is crucial for marketers because gathering vital information about the customer.
The reason is that the more they know about their potential customers, the better it will be to create a targeting model out of it.
CDP is the magnifying glass to know everything about what a customer needs. It helps people create personalized models and marketing strategies.
But here's the deal, Customer Data Platform is not only limited marketing. It is much more diverse and includes more expansive areas where we can apply it.
Here are some of the data types that CDP collects and manages:
Personal Information
Personal information includes personal details about the customers like their name, address, city, emails, etc. Customer Data Platform captures device IDs or cookies from anonymous customers.
Demographic Information
Such information includes data about the estimated net income of a customer and the type of their company, residency, industry, and so on.
Campaign Information
This relates to the data a customer receives through a campaign. It also shows how engaging it went and the engagement data of sales, support, and marketing channels.
Click-Rate Information
This information displays the metrics of a user about how many times he clicks on a page, what is the average click-rate, how swift he is to open Emails.
Interaction Data
This type of data shows interaction via customer support as well as different survey scores.
The 5 Main Uses Of Customer Data Platform
Customer Data Platform can be used in five main ways:
Data Integrity
The most obvious reason to use CDP is that the companies want to integrate their data into a single unit. They want to make it obtainable and comfortable. Companies appreciate a system containing data about websites, social media, email, customer service, analytics, etc., into a single unit. This data union is easier to access by multiple systems.
Data Compliance
One can use the Customer Data Platform as a tool for data management due to its ability to control data flow from various marketing and advertising systems. CDP can also assist in managing user's consent.
Moreover, the Customer Data Platform would not allow sending first-party data unless the user consents to it. As said above, uniting data into a single place makes it easier to organize. It also helps companies to meet their regulatory requirements. This way, they can stay updated about modifying privacy laws.
Data Regulation
Now that the Customer Data Platform has helped unify data with consent, the companies can now use it for their benefit. CDP already provides features like audience segmentation, structural profiling, and more.
One can easily take data from it and use it for their profit. They can cherry-pick some targeted customers and give them vouchers or discounts that would increase their publicity.
Profit Earning
As soon as the marketers know what their customers need, they will discover how to sell their items and generate revenues from them.
You can directly hit the potential customers with push notifications, or you can also post ads, send emails, or put social media status, so they see what they want.
Money-Saving
When you learn which customers will show interest in your product, you only focus on those customers. It saves cost as you target a limited number of potential buyers rather than a pool of customers.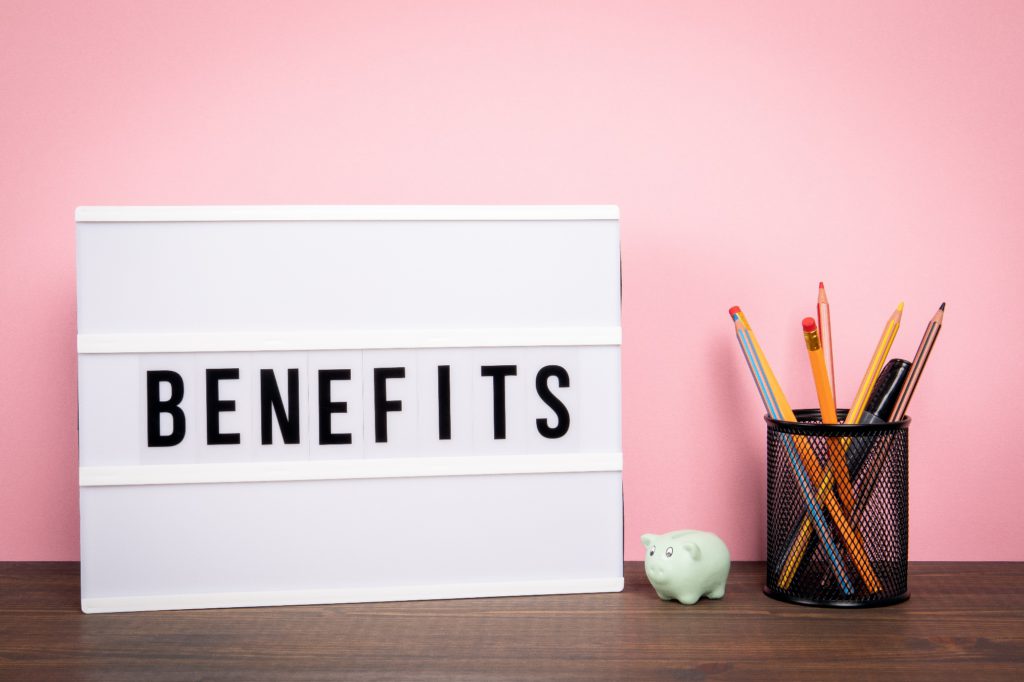 CDP: The Benefits
Let's focus on why Customer Data Platform is the ultimate choice of marketers. Here are the benefits.
360° View
CDP is used to build an image of what an ideal customer would look like. It would create a customer's whole journey, their transactional patterns, and products preference. They would then compile these hypothesized facts to know what their customers would expect from them.
In short, CDP is all about making a psychological profile of a potential customer.
Data Organizing
Data silos can be a company's worst nightmares. A software is must to help end these silos and take the data out of them to organize it.
As soon as the data becomes centralized, a company can work faster with quick decision-making.
Time-Saving
No one wants to sell oranges to those who want mangoes. CDP makes sure that it provides correct information to the marketers, so they know which product to sell to which customer.
When marketing efforts are smart, calculated, and speedy, it increases revenues and saves lots of time and money.
Audience Division
When you collect ample information about the customers, you can further sub-categorize them according to their location, age, interests, purchase history, monthly and weekly shoppers, special deal shoppers, etc.
The segmentation would help the audience in a far organized way.
User Friendly
Lastly, a significant benefit of CDP is its user-interface, which is much easier to use. You don't need to worry if tech isn't your field, as CDP software is business-friendly and can be accessed with basic software knowledge.
Customer Data Platform is simple, straightforward, and clear for everyone.
CDP: Hype vs. Honesty
Let's talk about CDP's hype among the marketers and what's its honesty.
Hype
CDP can completely rationalize data for the ease of marketers, and most businesses that claim to use CDP are genuinely using it. Also, the CDPs used by the top marketing clouds are best.
Honesty
CDP must be built in a customized manner to rationalize data for marketers completely. Most companies claiming to use CDP aren't correct mostly. No, don't blindly follow others and use CDP that has the right abilities for your company.
The rise of the Customer Data Platform has proven to increase its revenues. It's expected that the CDP industry will reach $10.3 billion by 2025. Every major and minor company has been using this utility.
If you want to read more about CDP, click here.