Almost every digital marketer is looking for a magic wand to get their page to the top of the Google front page. Unfortunately, there's no magic wand to reach the search engines' front page. The closest you can get to a wand is a tool called "analytics." Analytics is considered the cornerstone of all search engine optimization efforts. It's a powerful mechanism to help you track and improve your SEO efforts.
But before we talk about analytics, let's first examine SEO and its significance for businesses and marketers.
Understanding SEO
SEO (search engine optimization) only has one job, if I'm to put it that way. And that's to get a website to the front page of search engine for a specific search term – in other to make the site more visible.
Approximately 5.8 billion searches are done on Google daily and Over 71% of these traffic goes to the pages on the front page. And SEO is the only way to improve your site's search engine ranking position (SERP), so you can enjoy part of this traffic.
SEO has been around for over a decade, and it now makes up over 51% of traffic to websites, trumping other sources like paid and social media traffic. The strength of its traffic outpaces other channels.
How Google rankings have changed Overtime
Back in the day, ranking high on Google and other search engines required little effort. Since there were very few websites, and fewer contents and products advertised online, marketers could easily rank high for any search term.
This, however, changed as more businesses moved their products online. The internet became saturated with a lot of similar products being advertised. So Google continues to update its algorithm to ensure its users get the best search results.

Why is SEO Important?
Marketers are often asked this question by business executives to justify the huge resources spent on SEO. Here's why SEO is vital for every business online.
81% of shoppers research before making a purchase. Do you know where they often start the research? On search engines. A typical consumer looking to buy a product or service will type in the search term for that product on search engines to get information about them. SEO helps make your product visible when related searches are done.
Organic search engine traffic is highly targeted compared to paid traffic. People often do searches about solutions to their problems, and to find products or services that can help them. For instance, people searching for "the best iPhone casing" will likely be looking to buy a casing for their iPhone.
It is essential to state that SEO is free. You'll only need to invest in making your website "more search engine friendly."
The increased visibility that SEO offers will not only drive up traffic but also increase your conversions. Over 80% of smartphone users use the search engine at least once every day – so more people will discover and be interested in your business.
Now Let's talk about Analytics?
There are a lot of things you need to know as a marketer or online business owner. Metrics like the number of visitors to your website, where your visitors are coming from, and what they do on your site are essential for optimizing your online effort and achieving growth.
Analytics is concerned with turning raw data into insight that can be utilized for business growth. It's a defined process of discovering, interpreting, and communicating significant patterns in data. These insights may otherwise be hidden in a large quantity of data and could've been inaccessible.
Through analytics, you'll know what's happening, why it's happening, the opportunities in that situation, the actions you can take, and the expected outcomes.
Adopting analytics means all your strategies and decisions will be data-driven instead of relying on human thought.
The Connection Between SEO And Analytics
You know the saying, "If you can't measure it, you can't improve it." In search engine marketing, measurement is critical to attaining success, and the surest and easiest way to measure your SEO performance is analytics. While standard SEO tools allow you to determine keywords that will likely rank, analytics goes beyond ranking to show the revenue organic search engine can bring to your company.
You can do so much more like monitoring performance in real-time with analytics. The concept of measuring SEO with analytics is known as "SEO analytics."
SEO Analytics
SEO analytics is the process of collecting and analyzing data pertinent to acquiring and growing organic traffic. SEO analytics isn't about keywords research or market research. It involves using your data to optimize your search engine performance.
With SEO analytics, you can identify areas on your website that needs improvement and discover how they can be improved. You can track metrics like your page ranking, conversion rate optimization, page speed, and site's crawlability.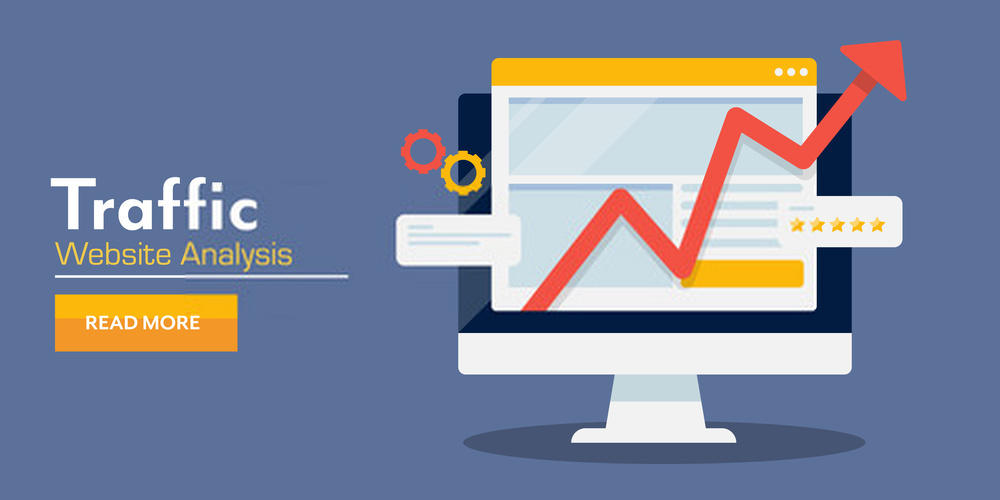 Why Is SEO Analytics Important?
The search engine ranking position changes quickly. One day you are on the front page, and in the next few days, your page might become invisible. This is why SEO analytics is vital as it allows you to get a full picture of your SEO effort and be able to make amendments in real-time.
Below are other reasons why SEO analytics is non-negotiable.
Understand which referral Sources provide you with more traffic
The websites referring the highest traffic to your site are the ones you should be targeting for backlinks. This is essential not only to increase your traffic but to increase your domain authority and rank higher on search engines.
Digital marketing analytic tools like FoxMetrics can help you discover your highest referrals and understand your site's authority.
Discover The Keywords To Rank For
SEO analytics will enable you to discover the keywords your target audiences are using to find your website. While most people typically rely on the Google search console tool to analyze keywords. The tool is very limited in the amount of information it can provide.
This is where advanced tools like FoxMetrics come into play to provide you with the keywords ranking for your domain and those for your competitors.
When you know the keywords your customers use most to find your website, you can target them to rank higher on search engines.
Determine If the Investment is worth Making
Analytics allows you to predict if your SEO efforts will generate the anticipated return on investment (ROI). You can predict how much revenue organic traffic can deliver for your business and compare it with your projected investment to know if it's worthwhile.
Track Your Progress
Analytics allows you to track multiple metrics that are essential to your SEO campaign. Metrics like click-through rate, returning vs. new visitors, conversion rate, and more are crucial in measuring your SEO performance. With analytics, you can track all of these metrics in real-time.
Generate Insight to Optimize Your SEO Campaign
Receiving a lot of traffic is one thing – converting traffic into sales is another thing. SEO analytics metrics will not only help you determine whether you are getting traffic to your website. It will enable you to understand how your visitors behave when on your site.
You can review visitors' behavior and improve on it to convert your leads to customers.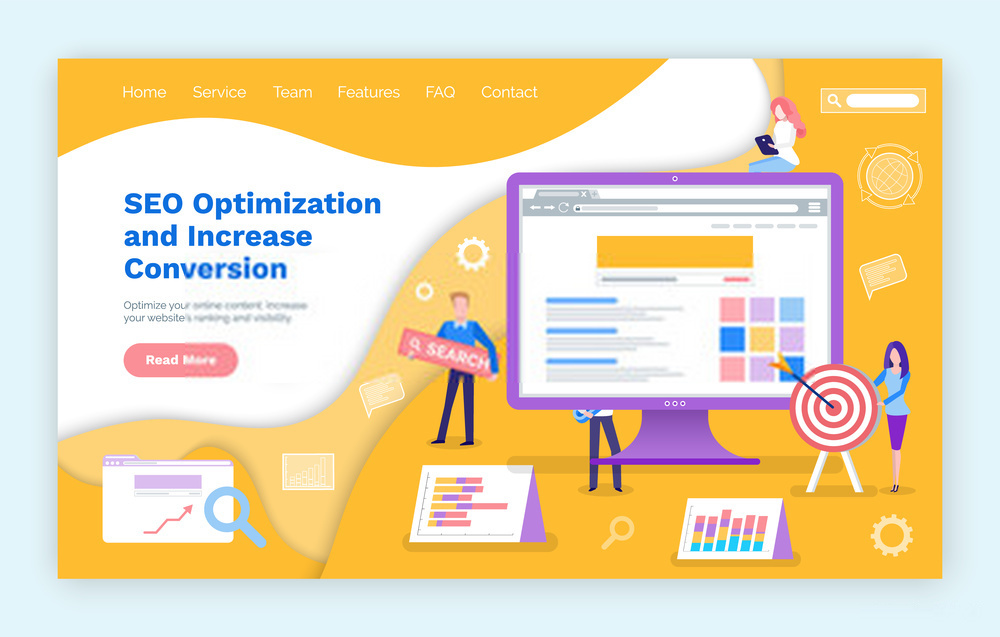 Compare performance from different periods
Analytics allows you to compare your performance from diverse periods. You can compare your current results with previous results from the same period a year ago to analyze growth and make improvements accordingly.
Make Data-Driven Decisions
With analytics, your decisions will be grounded in your data. This frees your search engine strategy from bias, team politics, volatile opinion, preferences, and horoscopes. It also eliminates errors resulting in better performance.
Know Where To Invest Your Resources
SEO is a long and competitive process. While you are making efforts to rank high, your competitors may also be trying to outrank you for the same keywords. To stay ahead of your competition, you'll need to invest more resources on those keywords.
SEO analytics tells you where you are with your competition, whether you are improving or losing your ranking for specific keywords, the platform receiving the highest traffic, and more.
You'll know areas where to invest and the actions to take to outrank your competition.
Analyze Your Page's Popularity
With analytics, you can determine which page of your website attracts the highest number of visitors and the keywords and referral sources for that page. Once you get this information, you can implement similar techniques on other pages of your website to improve your SERP.
It's also important to note that SEO is a continuous process. A website can rank well today and go down search engine ranking the next day due to several factors. This is why analytics is essential to get a full picture of your performance and the underlying factors.
The first step towards adopting data analytics is to choose an analytics tool. It is apparent typical SEO tools can't do – which is why experts recommend top digital marketing analytics tools like FoxMetrics. With FoxMetrics, you'll have the edge over your competition and grow your organic traffic and conversion with ease.