Planning your digital analytics exercise can bog you down if you have no clue how to go about it. Hence it's crucial to have an efficient digital analytics approach in place before you go ahead with it. Every analytics tool out there will spit out overwhelming amounts of data at you from the day one you start using it. This can be really frustrating, to say the least!
So no matter what type of business you own – whether it's a B2B or B2C or big or small – the key is to venture into this exercise one small step at a time. As you do that, you must also make sure that it is helping you improve the bottom-line. You may not want to hear this, but in the initial phase, the real focus of your analytics must be on Visits, and not Profitability. If we try to push our analytics capabilities to the limits, the results may be disappointing.
I'm sure every sensible business owner will try to remain focused on their goals to preserve their company as a profitable unit even while scaling the ladder of digital analytics success. Hence, you can start focusing on more critical metrics like the Cost per Acquisition (CPA) and Conversion Rate at later stages.
Let me introduce you to this exquisite ladder of digital analytics that's built up of nine steps. So let's explore them one by one.
Stage 1 – Click-through Rates & Visits
All you need to focus initially are monitoring Click-through Rates (CTRs) and Visits. That's it! Your analytics strategy must be initially geared to investigate the avenues from where your prized visitors are trickling in. And also analyze how many of these visitors are actually clicking your site's links. That's all you must do initially!
If your business involves inbound marketing, then you can also include SEO (Search Engine Optimization) at this stage. Examine which links are clicked more and which ones are not. The more closely you analyze CTRs and Visits in the initial stage, the better you uncover a number of vital metrics. These include the referring sites, geographical origin of your visitors, keywords, and actions taken by your users. This information is a goldmine, which can later be used to optimize your site to further boost Visits and Click-through Rates.
Stage 2 – Bounce Rates & Pages per Visit
Once the number of visitors starts to grow, it's time to analyze what pages are being visited by them and how good/bad the landing pages are doing. This is where Bounce Rate metric comes into the picture. Analyzing the Bounce Rate will help unravel the problems of the landing pages and also help optimize them.
Optimizing landing pages hints at optimizing calls-to-action, content, graphics and so on. Bounce Rate analysis can also optimize your traffic sources. Traffic sources will include the ad text, bids, offers, and marketing emails and so on. Your ultimate goal is to display your website to your targeted audience, guide them to the right page, and allure them to complete the desired action.
Tracking Pages per Visit is also required at this stage. Please note that this is different from the time on site metric. The Pages per Visit or Page Depth is a vital metric that will help you optimize your site for mobile devices.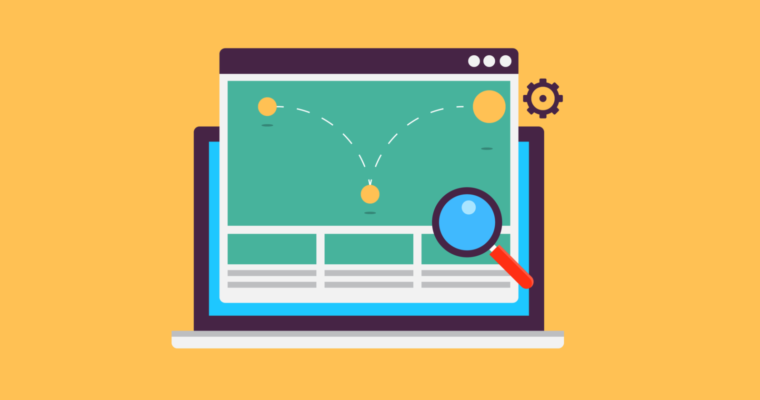 Stage 3 – Macro Outcome Rate and Page Value
Once your landing pages are optimized for improved traffic, you can start measuring the Macro Outcome Rate and Page Value metrics. If you own a B2B company, the Macro Outcome Rate metric will reveal how well your website is doing at generating leads, but for a B2C enterprise, this metric is equivalent to Conversion Rate. This landing page content and the people designated to create them are absolutely crucial to your business.
Page Value is the other metric that you must focus on at this stage. This metric is associated with the revenue generated by each page. Tracking this metric can help you optimize those pages that generate the maximum revenue. Page Value will also help you optimize the page content for improving the time spent by visitors on the pages.
Stage 4 – Cost per Acquisition (CPA)
This stage entails you to get really aggressive with the analytics! Here you must make the most out of every penny that you are pumping into marketing and advertising. Yes, it's time to optimize your Cost per Acquisition (CPA). This stage is exceedingly important for a whole bunch of reasons. It can not only help in cost reduction but also pass more benefits to your shareholders as you earn more profit. The importance of this stage cannot be stressed enough!
By the way, if you are still new to the concept of digital marketing analytics, the following video by Adam Erhart should give you a quick low-down on the basic web metrics!
Stage 5 – Abandonment Rate (cart and checkout) & Assisted Conversion Metric
Digital analytics will get more sophisticated at this stage. Here you must take a real close look at your Cart and checkout Abandonment Rate. Make use of a good A/B testing tool to get that job done for you. Leverage all aspects of your marketing arsenal to maximize profit. Don't let even a cent to slip through your fingers.
Tracking the Assisted Conversion metric can immensely help you towards that end. Assisted Conversions are the interactions that the user had on your site before clicking the "Check out" button or signing up to your email list; but NOT the last interaction. The last interactions combined with the Assisted Conversions offer a lot of vital information to optimize your site for boosting the profit.
Stage 6 – Conversion Rate & Amplification
Stage 6 is all about leveraging social media for your business advantage. No, it's not just limited to examining the views and likes, but utilizing intuitive tools (like our FoxMetrics Analytics Engine) for more sophisticated analytics calculation. Simply put, you can easily track critical and complex metrics like Conversion Rate, Amplification Rate, and Applause Rate at the click of a button.
Once you start viewing the power of social media through these metrics (thanks to the ingenious analytics tools like FoxMetrics), you cannot help but integrate social media into your marketing strategy.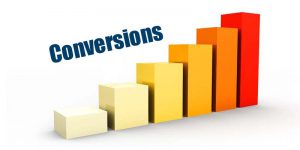 Stage 7 – Economic Value of a Visitor & Micro-outcomes
If you can determine the Economic Value of each visitor then you are going to have a lot of edge than your competitors! This stage is all about discovering and optimizing this crucial metric. Please keep in mind that every visitor is important. You must try to capitalize on all the visitors visiting your site are important. Not just one or two. The best way to focus on all the visits is by scrutinizing the Micro-outcomes (or micro-conversion) and Economic Value that each outcome brings to your business. Tracking these metrics not only helps you make money now but also for many months down the line.
Stage 8 – Profitability & Offline Value
This is the most crucial stage among all that every entrepreneur is striving for – Profitability! Here you will not examine the ambiguous ROI (Return-on-Investment) metric, but the REAL profitability of your business. And to do that with ease and efficiency, you must be equipped with a state-of-the-art analytics tool. It must be able to tell you the exact money that you are making from each marketing campaign.
To gauge the true productivity of your venture, you must be able to discover the net profit earned from every facet of marketing. This includes SEO, Search Engine Ads, Social Media ads, email marketing, and so on. This stage also requires you to analyze the success of your offline marketing campaigns. It may be a long-haul, but it needs to be performed if you genuinely want to leverage every marketing channel (both offline and online) that you have invested in.
Stage 9 – Customer Lifetime Value (LTV)
Last but not least is the analysis of Customer Lifetime Value – a highly strategic metric that reveals the value of each customer to your business. Yes, it takes a lot of man-hours, data, and process execution and tweaking to start optimizing for this metric. But by the time you reach this stage, you should have completed all the other vital analytics groundwork in the previous stages. All of that groundwork should have truly made you ready for this crucial stage, making this stage a smooth and hassle-free exercise; and extremely impactful for your business.
Examine and Redesign Existing Digital Analytics Strategy
If you already have a digital analytics strategy in place for your business, then it's always prudent to conduct a timely analysis of it to ensure that it's yielding results as projected. Else, you may need to go for a redesign of the strategy.
Follow these steps to perform a quick test of your existing strategy
Check all your current processes that you use to make business decisions
See what's working and what's not
See if it's hard for you to find insightful data and create changes
Analyze historical data and separate the good from the bad
Also, see what data is missing
Please follow these tips before rolling out your new digital analytics strategy
Create or update existing Key Performance Indicators (KPIs) to monitor after the launch of the new strategy.
Select the right tools for your digital analytics (e.g. FoxMetrics)
Decide on the people who will use these tools.
If these resources lack training, train them
If you are hiring new personnel, hire an experienced resource as far as possible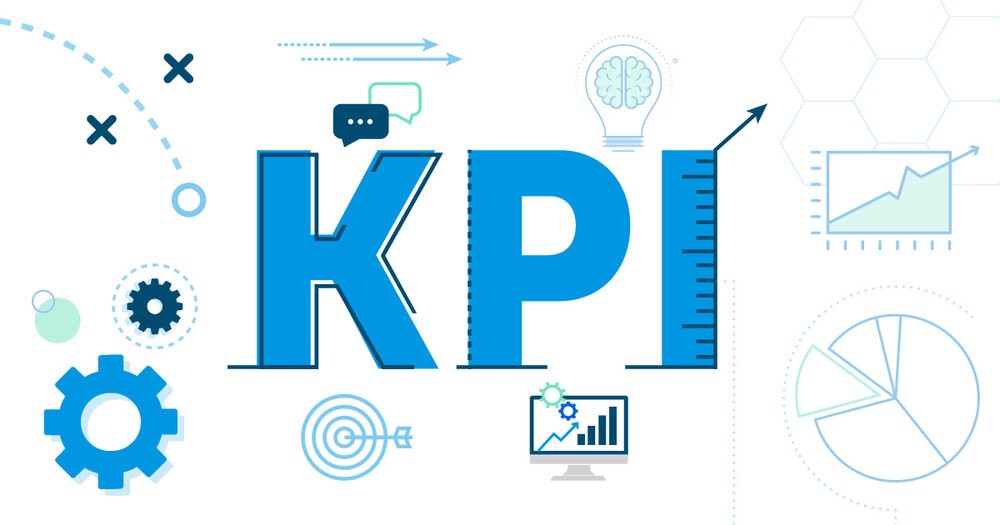 Tracking Implementation Tips
Here are some tips to keep in mind while implementing a tracking tool or system.
Make sure you have set up the system correctly in the first shot
Improper implementation of the tracking system will stop you from obtaining insightful, actionable data
If you are not confident enough to implement the system, hire someone who knows it
Taking decisions on erroneous data can cost you dearly
Test the system thoroughly and ensure that it's working on all devices and browsers
Familiarize yourself with the system and make sure the system is generating the required data
Once the system has generated sufficient data, you can analyze it and take actionable steps. Review the data, as well as go through the KPIs that you established prior to the rollout. Make sure that the analytics system is performing as expected. See if it's creating a positive impact on your website's performance. After you have gathered all the information from the new system, decide what changes you need to implement in your business. You must analyze the data over an extended period of time to see tangible changes in your business.
Talking about digital analytics systems and tools, FoxMetrics is at the forefront. FoxMetrics is a revolutionary digital analytics system that will help you accomplish all of the above tips with ease and efficiency. It's not just intuitive and state-of-the-art in its design, but also super-easy to implement. Once set up correctly, the FoxMetrics system will mostly run on auto-pilot enabling you to focus on your crucial business chores. But most importantly, the system will provide you with actionable data and suggestions (upon request and autonomously) at every step towards accomplishing your business objectives.
Please click the following link to know more about FoxMetric suite of products.
If you're thinking of personalizing the experience of your visitors, try FoxMetrics for free and Subscribe to our Newsletter get recent updates and news.