Ok, you have thousands of visitors coming to your website every day. But do you know how many are actually returning to your site? Repeating visitors are the backbone of your business. A decent rate of returning visitors is the greatest indicator that your business is healthy and growing. It shows that your website is providing content that is valuable to your visitors.
In this post, let's check out some valuable tips about the rate of returning visitors (RVR) metric, the method to track it, and some useful tips to retain your visitors.
Renowned marketer and business coach Heidi Cohen claims that "It's much easier to wow your current customers and they'll help you by referring their friends."
The metric of returning visitors is commonly abbreviated as RVR or rate of return visitors. This metric calculates the rate of repeating visitors to your site. The RVR metric reveals how healthy your content marketing strategies are. It also shows whether your marketing communications are effective or not. By valuing your returning visitors you are in fact expanding your visitor base. You are opening up new avenues for more loyal customers. Repeat visitors have a greater potential to refer more visitors to your site. Such referral traffic is much easier to convert than completely new prospects.
"According to one of the sample campaigns undertaken by Harvard Business Review, the marketers who focused their efforts on retaining existing customers witnessed an astonishing ROI (Return-On-Investment) growth of more than 15 times, whereas the ROI from standard campaigns targeted at acquiring new customers stayed put at just 4 to 6 times."
It may not be always true, but general assessments point to the fact that the cost of acquiring new customers is more than five-fold in comparison to retaining existing customers. More than the cost-effectiveness, it is important to remember that return visitors have the potential to bring in more targeted visitors to your site.
This naturally brings us to this crucial question.
How to retain your return visitors or increase your rate of returning visitors?
The simple answer is through a variety of customer retention methods. Retaining your customers is all about employing the right user engagement strategies. You can utilize both online and offline channels to increase visitor engagement. If you have dedicated teams for customer service and sales, you can leverage those departments (offline channels) for this purpose.
Some of the most popular online methods to retain existing customers are by interacting/following up with your customers via email, social media platforms, and by providing more useful and informative content on your website.
Among both the channels, the most crucial one to focus on as a marketer is definitely your website. The website will be your focal point for all the other channels. Ultimately, that's where you want all your visitors (new or returning) to land up. Your website has immense potential in terms of adaptability, visual impact, and dynamics to cater to different kinds of visitors – all at the same time! Haven't you encountered "Please check out our website for more info" or "Visit our website for further instructions" or a similar CTA (Call-To-Action) at the end of blog posts and promotional emails?
Your brand value is directly linked to how successful you are at drawing in new visitors and repeated visits to your website. The more successful you are the greater will be your brand value and higher will be your long-term profits.
Obviously, accomplishing these goals is no easy task! But these challenges can surely be mitigated if you have an effective tracking system to monitor the metric of returning visitors.
Let's discuss this metric of returning visitors in more detail now.
But before that you can watch this short video presentation that offers some quick tips to increase your sales
How to measure the rate of returning visitors (RVR) metric on your site
As pointed out earlier, this metric shows the efficiency of your marketing campaigns and the effectiveness of your website content. But how do you measure the rate of repeat visitors to your site? Well, it is done with simple math. Just divide the number of repeat visitors by the total number of unique visitors to your site in a specific time period.
For example, if your website received 30,000 unique visitors in the last 6 months. Out of which, 10,000 were returning visitors, then the rate of returning visitors is calculated as follows.
RVR = 10,000/30,000 = 0.33
So the rate of return visitors (RVR) to your site for that period was 33 percent.
What should be the ideal rate of returning visitors to your site?
Although there is no optimal standard laid out for the rate of returning visitors to your site, and RVR below 25% is not good. It mostly points to the ineffectiveness of your website content in bringing back your visitors to the site. It's probably time to examine your website content and see if it needs some improvement. If you have an RVR of 30%, then it is good news, your content is perceived as useful or entertaining to your visitors.
Remember, publishing engaging and informative content regularly can really bring back your visitors again and again to your website. Revamp your content strategy if you are seriously looking to increase the RVR.
The metric of RVR can also depend immensely on the business type. According to a study conducted by Marketingsherpa.com on e-commerce sites, one-third of the visitors were returning visitors. And as per VWO Blog's analysis, this percentage is 25% in the e-commerce industry. The rate of return visitors or RVR is a yardstick of the loyalty of your visitors. The greater this rate is, the better your chances are to build the email list and convert your visitors into leads.
A higher RVR can also bring about the long-standing value to your business in terms of sales, repeated sales, referrals, and customer testimonials. Once you have started seeing tangible results (in terms of sales and repeated sales) from your returning visitors, you can pump in more money into your marketing activities.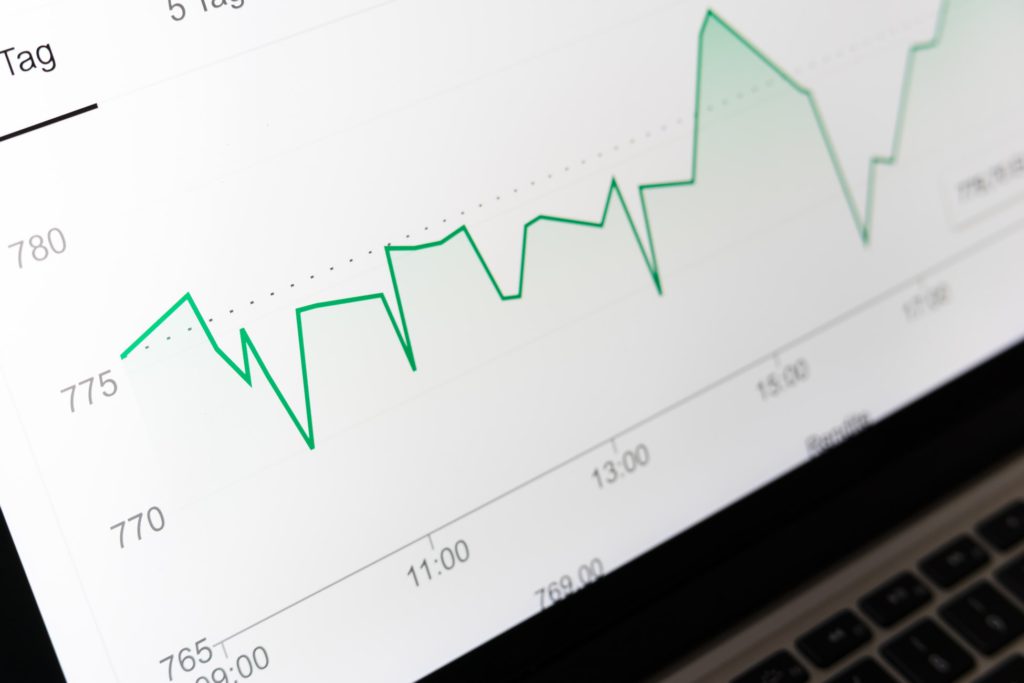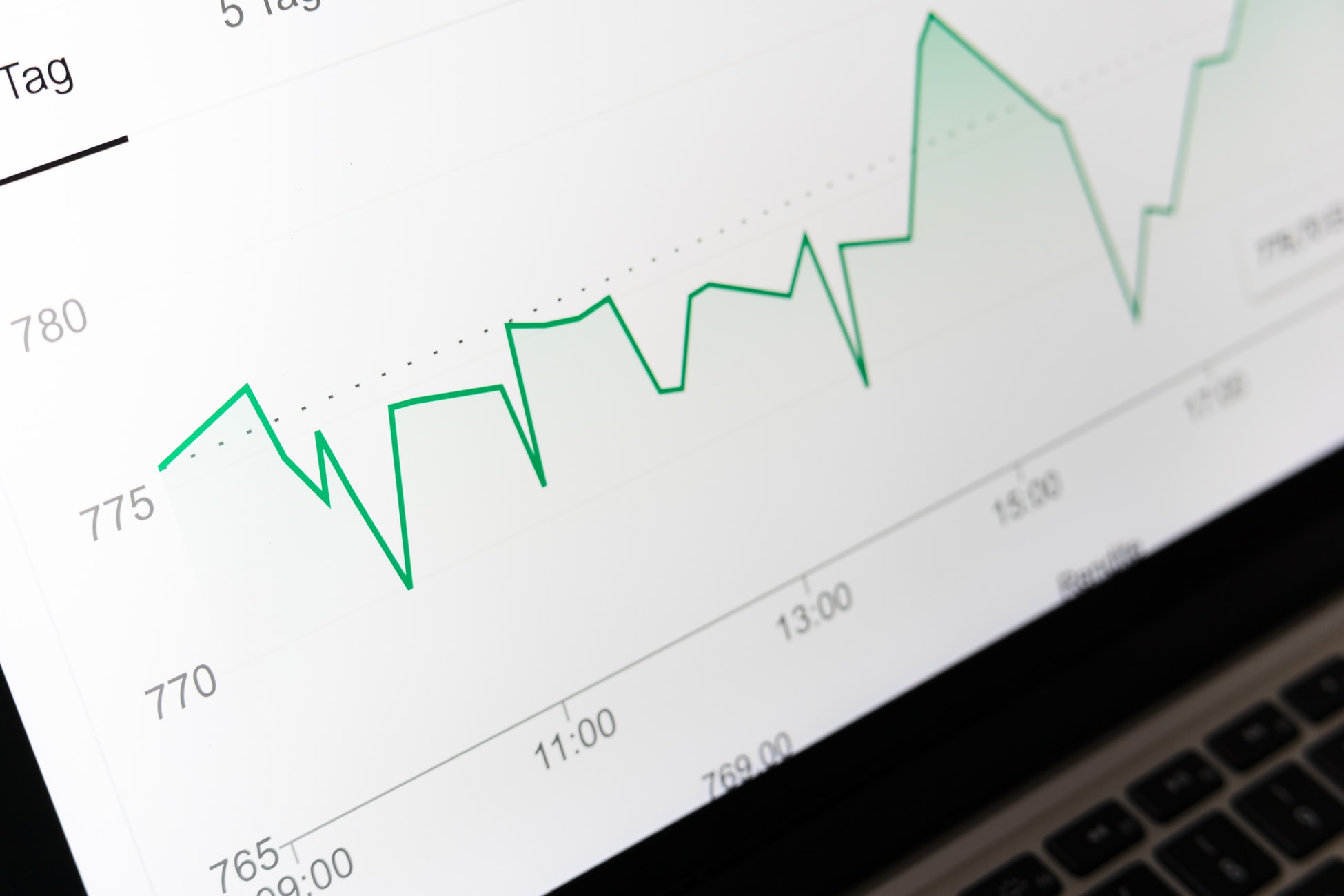 Here are some effective ways to improve your rate of returning visitors
When it comes to retaining your website visitors you must have a robust content strategy in place. Simply put, your website content must be immaculate in every sense. It must be geared to treat every visitor as an esteemed guest to your home. Your content must be friendly in tone, simple to read, but at the same time provides valuable information that can help users solve a query or problem. Following a specific content, the posting cycle is also effective in drawing in more visitors as well as retaining them as loyal visitors for life!
RVR is such a metric that's not only easy to comprehend but also easy to track and optimize for most marketers. With FoxMetric's highly intuitive suite of analytics tools, you can do a lot more than just tracking your RVR metric. Our tools can also suggest actionable steps for optimizing a whole lot of other metrics to increase your bottom line.
The very first step towards tracking this metric is by monitoring your website content for a specific time period. Check which content has contributed to the highest RVR. Analyze those pages in detail and see if they share any common content format or topics. The other crucial metrics to check on those pages are the time spent by the visitors, the number of social shares, and comments.
Monitoring these aspects of your website content can offer you sufficient content development ideas for the next 3 to 6 months. Most importantly, the developed content must be published frequently at regular intervals. Please note that this content is solely for building a strong relationship with your audience and not to promote your business.
Distribution of content of this content as important as creating it. Apart from your own website, you have numerous other channels (such as social media, other blogs, etc.) to distribute your content. Out of which, the most effective channel to disseminate your content is through emails, or to your email subscribers. It is also the best way to increase the rate of return visitors.

Send a broadcast email to your subscribers and let them know that you have just published something interesting on your site. This strategy can not only bring in a good percentage of your email subscribers to your website as well as some referral visitors (if the content was perceived as useful by your subscribers). This approach can be more effective in generating leads than spending a lot of money on conventional marketing campaigns. The quality of the email content must also be good in order to keep your subscribers coming back for more. Please note that consistency in sending out emails is the key to increasing RVR through email marketing.
Retargeting or remarketing is another powerful yet underutilized technique to increase the rate of returning visitors to your site. Other effective ways to maximize RVR are by running ads on other social media pages or other blogs. Remember, these often unnoticed marketing strategies can go a long way in retaining your visitors for a lifetime.

Another metric associated with RVR is the visit time. The amount of time spent by your visitors on your site can indeed influence the rate of visitors returning to your site. If your audience is spending more time on your pages then it is obvious that they are finding your content helpful. And the odds of these visitors returning to your site are also high. Once again, it all comes down to creating high quality, engaging content on your site if you are looking forward to increasing the visit time of your audience.

Show off your subscriber count to your visitors. Be it your social media, email list, or RSS feed followers, display it on your website. It's a natural human tendency to be part of something popular and that has a large fan following. Displaying a big follower count can motivate your visitors to subscribe and even become loyal returning customers for life. But it's less prudent to display a follower count that's below 500. However, this standard can obviously differ from one industry to the other. To display your follower count wisely as per your industry.
Growing your email list is another great way to retain your visitors. Place a subscription form on your website that's easy to locate. The right upper portion of the sidebar is the recommended spot to display your subscription form. Your visitors are likely to sign up to your list if they find your website contains useful and informative. Again, the website content is the driving force for all your marketing efforts.
Many users leave comments after reading a post. That's good enough. But a big percentage of them will never return to your site again. Hence, the best way to tackle this situation is by getting them to subscribe to your comment thread. Once subscribed, they will be notified of the future comments made by others. This may motivate them to join the discussion by returning to the site.
Wrapping up
I'm sure these tips discussed above should have helped you gain some insights into the vital metric of returning visitors. Remember that tracking any web metric is crucial for accomplishing long-term goals in your business. And the rate of returning visitors (RVR) metric is no different. But achieving such objectives is only possible if you have a state-of-the-art analytics tool that can go beyond the scope of just tracking a metric.
You need a tool that can offer you tips to cut through the noise of superfluous content and make yourself heard on the internet. You need a tool that can point out your inaccuracies and help optimize your marketing strategies. That's exactly what our analytics tools are designed to do. Please click on the following link to know how FoxMetrics suite of tools can help maximize your lead generation efforts.
If you're thinking of personalizing the experience of your visitors, try FoxMetrics for free and Subscribe to our Newsletter get recent updates and news.