Imagine engaging in social media marketing without measuring any of it. That's like shooting at your mark without bothering to aim. Social Media analytics is fundamental to your marketing success. The insights generated acts as a guide that helps you improve performance and achieve your goals.
With the FoxMetrics social media analytics tool, you'll get insights on what to expect, how to act, and the right decisions to make for social media. The tool helps you discover key data points and garner tremendous insight into growth.
What Is Social Media Analytics?
The term social media analytics is mostly misunderstood. So here's a breakdown.
Social media platforms weren't created for brands but rather to allow individuals to share their stories and views.
However, with the number of people on these platforms, social media has become an excellent place for businesses to connect with a massive consumer pool.
Social media marketing is, however, not as easy as it sounds. Like every other form of marketing, it can lead to a huge loss of resources if not done correctly.
The question is; How do you do social media marketing properly? This is where social media analytics comes in.
Vast chunks of data are generated as social media users like comment, share, and click on your ads or post. These data, which are often unstructured, contains excellent insight that can help you properly understand customer behavior and optimize your social media campaigns and landing pages.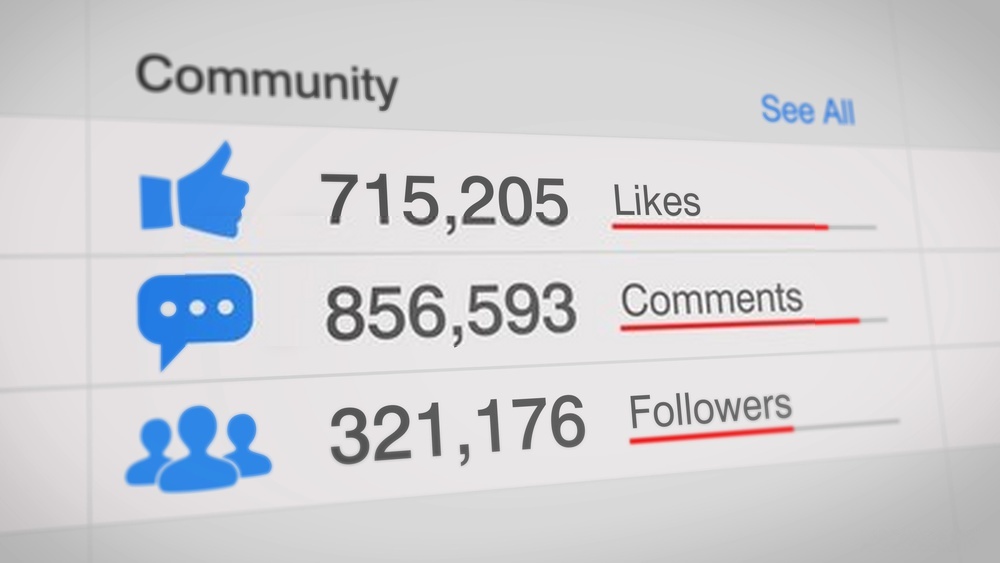 That's what social media analytics is all about. It involves collecting, analyzing, and reporting based on the metrics from social media accounts. Social media analytics provides insight into vital factors that are tied to the success of the business.
It goes beyond monitoring the number of likes, shares, and comments to mining customer sentiment to support marketing and customer service operations.
But just like any buzzword, many brands tend to lose sight of the importance of social media analytics over time, especially considering the volume of work required to sort through thousands of comments, likes, and reactions. That's why you need a top social media analytics tool like FoxMetrics.
FoxMetrics is a state of the art social media analytic tool that simplifies the analytical process and provides enormous insight in a few clicks.
What Does FoxMetrics Do For Your Business?
FoxMetrics can serve your business in several ways. First off, the tool is not restricted to just social media alone. It offers several other functionalities that can help you identify growth areas and gain valuable insight for business decisions.
Here are some major reasons every business needs FoxMetrics for social media analytics.
Better Understand Your Audience
A brand's marketing strategy only stretches as far as their knowledge of its target audience goes. The more you learn about your customers, the better you can structure your ads and posts for better reach and impact.
With FoxMetrics, you'll be able to determine what your audience wants from you and the best ways to present your business and engage your customers to enhance performance.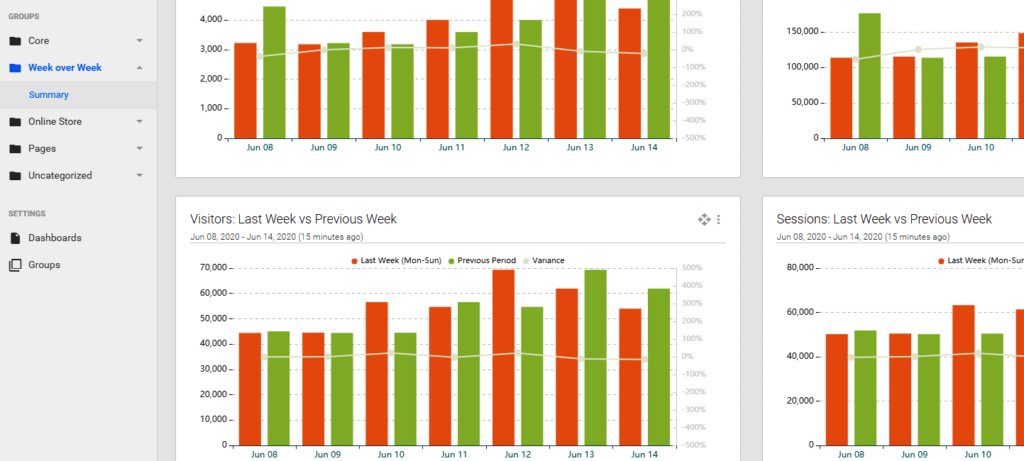 Insight for Strategic Business Decision
One of the core purposes of analytic tools is to provide a clear picture of your marketing performance so that you can make quick and accurate decisions. FoxMetrics is unrivaled in this regard. It provides real-time insight that reduces costs and maximizes social media investment.
You'll discover new trends and avoid the pitfalls associated with social media channels.
Develop Better Contents
FoxMetrics also provide insight into the content needs of your audience. Instead of just creating content for the sake of it, you'll get to create more personalized and compelling content to drive engagement on your posts and pages.
Update Your Social Media Marketing Strategy
This is unarguably one of the major reasons to invest in social media analytic tools like FoxMetrics.
Social media marketing isn't set in stone, and only a few people get it right the first time. The insight from FoxMetrics will allow you to better your marketing strategy and communicate more effectively with your clients.
You'll also find opportunities market trends, patterns, and ideas to stack up against your strategy.
Measure ROI and Your Marketing Impacts
Are you just investing in social media marketing, or are you making adequate returns? FoxMetrics allows you to quickly track all your campaigns on various social media platforms in one place. You'll get distinct and actionable insights on the returns being made from social media and lots more.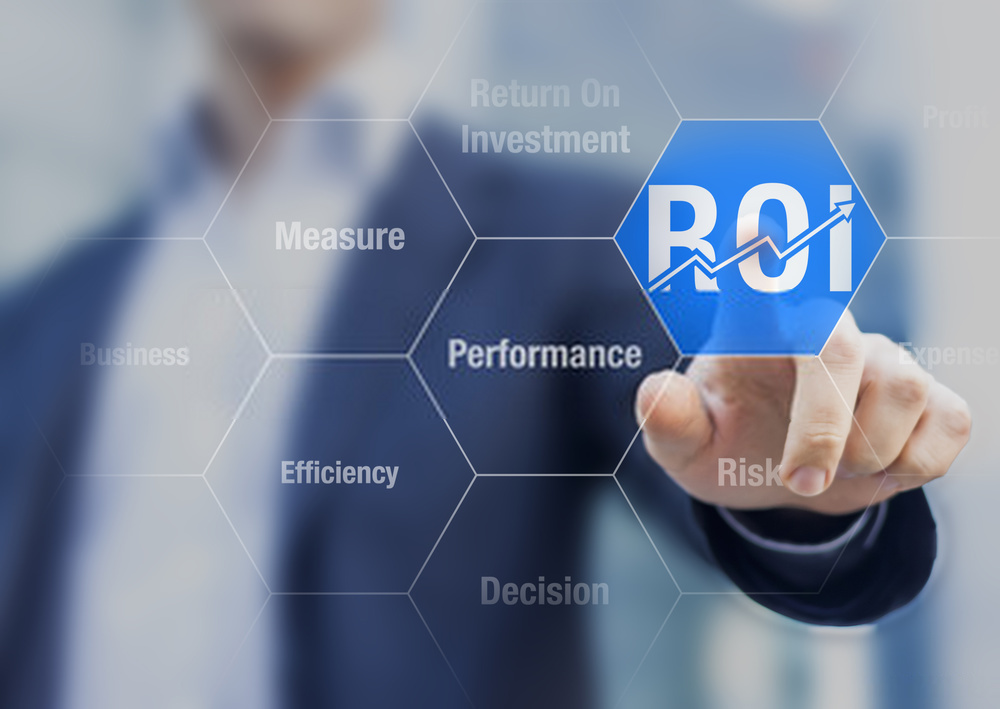 Social Media Metrics To Track With FoxMetrics
FoxMetrics allows you to track several metrics to gauge your performance and identify areas of improvement. Users are also able to add new metrics that are relevant to their businesses on the dashboard. Here are some of the vital metrics you can track.
Social Media Followers Growth
The more followers you have on any social media platform, the wider your reach. Growing your social media followers is a top priority long-term, especially if you are marketing across multiple platforms. Every social media follower is a potential lead. An increasing number of followers shows your efforts are yielding results.
FoxMetrics allows you to track your followers' growth across various platforms in a few clicks. It also highlights trends and patterns that you can implement to grow your followers.
Social Media Mentions
Mentions allow you to know who's talking about you online. It's a measure for your brand awareness that shows you the level of engagement with your products across various social media platforms.
Having numerous mentions means your brand or product is gaining attention from your campaigns.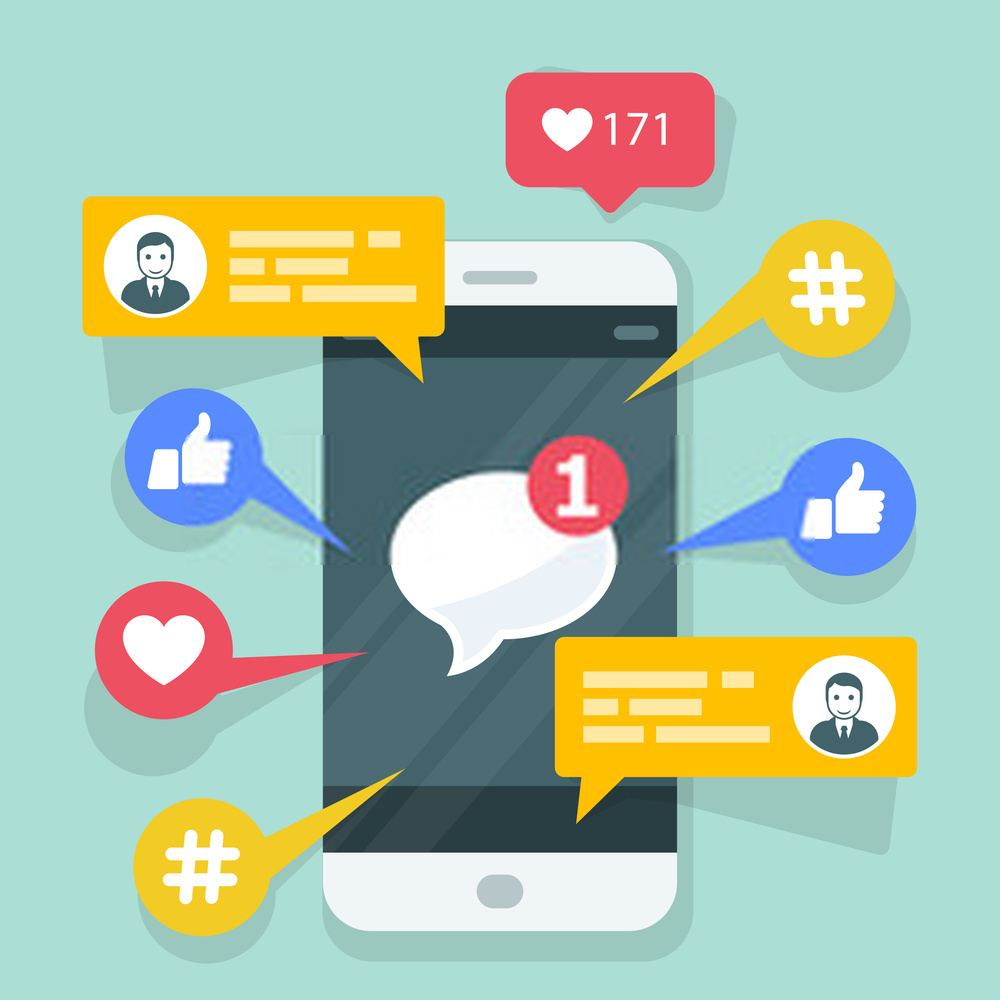 Brand Sentiment
Brand sentiment tells you what people think of your product or brand. Each of your mentions on social media carries either a positive, negative, or neutral sentiment.
It's essential to track negative sentiments to know how to improve your product, services, or engagement. On the other hand, positive sentiment acts as a customer review and recommendation of your products or services.
Top Engaging Social Channels
Determining the social media platform where you're getting the most engagement isn't just about the likes and shares. It encompasses other factors like traffic generation, lead generation, and conversion.
FoxMetrics allows you to track the platform driving the highest traffic, leads, and conversion. You'll be able to see what your visitors do once they get to your site.
Revenue From Social Channels
This tells you the ROI from your social media efforts. This is what the top executives at every company want to know to justify the resources being put into social media marketing. You can calculate the revenue from social channels by placing a dollar value on each conversion.
Other important social media analytics metrics include:
Top referring social media channels
Top converting social media channels
Total social media conversions
Key Areas to Use FoxMetrics For Your Business
FoxMetrics offers so much functionality that can benefit your social media teams in several ways. Here are some key areas that you can measure with FoxMetrics.
Audience Analytics
Everything in business begins with your customer, and knowing more about your audience is critical for business growth. FoxMetrics empowers you to build effective and personalized marketing strategies to attract and nurture potential customers.
It enables you to know much more about your audience scattered across various social channels. You'll be able to identify their likes, behavior, demographics, and more.
The insight you get can also enable you to create marketing personas for your audience. A marketing firm was able to increase lead generation by 52% using FoxMetrics.
Social Media Performance Analytics
FoxMetrics enables you to track every aspect of your social media engagement. A lot of companies spend thousands of dollars advertising on social media with little success. If you're one of those not seeing increased ROI from social media, you are in good hands. FoxMetrics provides insight that enables you to understand where your strategy is working and where it needs to be optimized.
You'll be able to monitor engagement, followers growth, increase in conversion, referrals, and several others. This tool offers real-time analysis, so you'll make adjustments to your campaign on the go. A manufacturing firm discovered that it had a 20% negative sentiment rating. Thanks to FoxMetrics, the company was able to control and quickly resolve the crisis.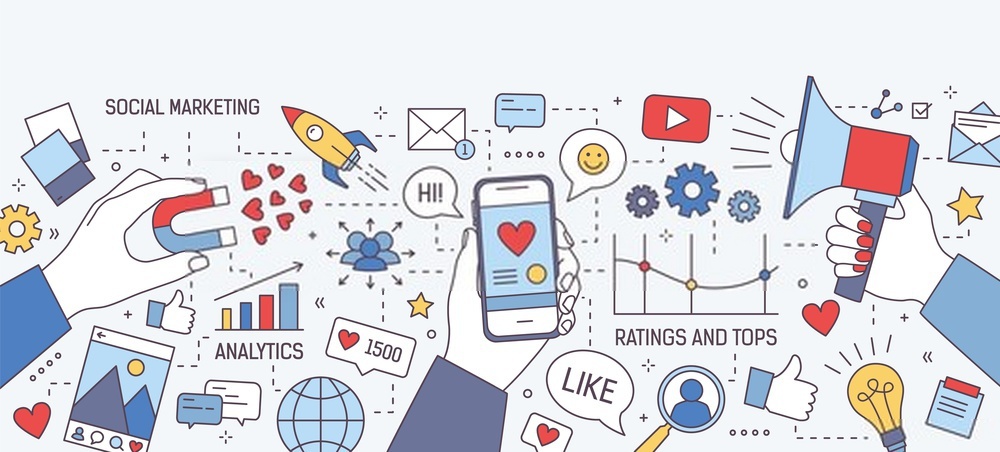 Competitive Analytics
You may have had your best year in business and acquired a substantial market share, but if your competitors are doing better than you, then there's more work to be done.
Comparing your social media performance with that of your competitors is an excellent way to assess your strategy's effectiveness.
FoxMetrics allows you sleekly keep an eye on your competitors and compare your results with theirs. You'll be able to identify what works for them and implement them for your own business.
If you're going head to head with any brand, the best way to come out top is to copy their success strategies and implement them in addition to yours.
A large print on demand company was able to identify their ideal customer needs and amplify their ad content after taking a peek at their competitors using FoxMetrics. Other Areas of interest includes:
Performance analytics
Paid Social Media analytics
Influencer analytics.
Social Media Analytics With FoxMetrics In 6 Steps
FoxMetrics gives you complete control of your social media marketing. Here are six simple ways to get started using FoxMetrics.
Step 1. Accessing FoxMetrics
You can set up the FoxMetrics analytics tool in a few clicks. The customer care team is always available to provide help whenever you need it.
After accessing your dashboard, you'll integrate your social media campaigns from Facebook, Twitter, LinkedIn, and more in one place.
If you're a new user, you can access FoxMetrics for as low as $49 per month.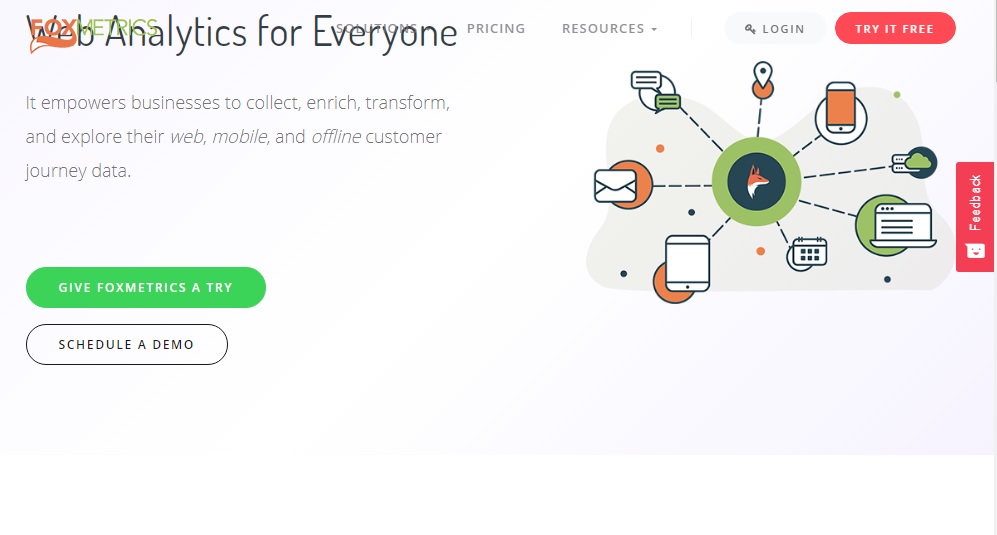 Step 2: Determine Your Social Goals
Before jumping into social media analytics, you should have your goals. What are you trying to accomplish? What social channels are relevant to your company.
Which numbers are essential for achieving your goals? What data should you track?
Your goals could be to create brand awareness, drive traffic to your site, or increase conversion. Having clear goals is a vital step to achieve more with FoxMetrics.
Step 3: Create Metrics To Help You Measure These Goals
With FoxMetrics, you can create multiple metrics that are essential to your marketing goals. If your goal is to build brand awareness, use metrics like reach, exposure, volume, and impression. These metrics tell you the number of people that have seen your message. To measure engagement, use metrics like comments, retweet, replies, and mentions.
Similarly, if you intend to measure traffic generation, track clicks, and conversions. Whatever your goals are, FoxMetrics allows you to create metrics to measure it.
Step 4: Use FoxMetrics to Analyze And Measure Social Media data
Now you've come to the fun part. FoxMetrics allows you to import data directly from your social media accounts to your dashboards. It provides an "at a glance view" of your performance across various social channels.
What more, everything is done in real-time. You can track essential metrics, collect vital information on your customers' behavior, identify areas of improvement, modify your campaign status all on the go.
Step 5: Monitor Your Performance And Generate Reports
Social media analytics is a continuous effort. FoxMetrics allows you to keep your eyes on the performance of your campaign right from your dashboard.
You can also generate weekly, monthly, or quarterly reports to better insight your performance.
These reports can be shared with your team members, bosses, or shareholders to give them a better perspective of your social media position.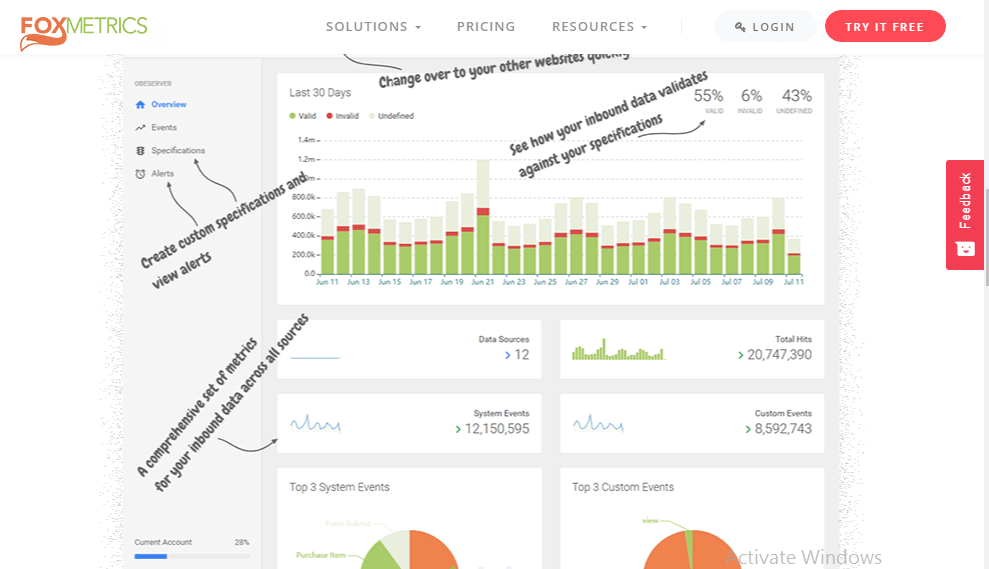 Step 6: Modify And Repeat
The final step of the analysis process is to use the insight generated to improve your campaigns and social media engagements.
Identify opportunities for growth from your dashboard and reports, and adjust your strategy.
This isn't a one-time thing, so you'll have to do it periodically to ensure your performance matches your goals.
Conclusion
Whenever I discuss social media analytics with a business owner, executive, marketer, or just any interested party, I always ask them two questions.
Are you making adequate returns on your social media Investments? If yes. Is that the best you can do in terms of performance and return, or do you think there's room for improvement? The bottom line is that there's always room for improvement. You can get more exposure, leads, and sales with the right tool – FoxMetrics.